When Will 'Fortnite' Playground Come Back? Epic Updates Us on Removed Mode
Grand opening, grand closing.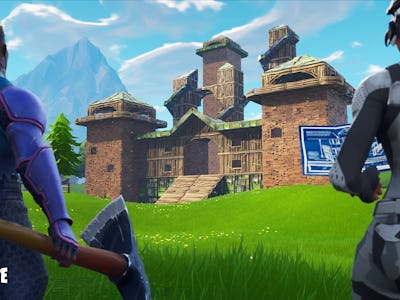 Epic
Wednesday was the big day for Epic Games. The Fortnite developer spent weeks in preparation for the new Playground Limited Time Mode, which was set to go live after an update. The excitement over the new mode was short lived as the gates to the Playground were closed minutes after it was added to the game.
Epic updated Fortnite on Wednesday morning after an approximate two-hour downtime. In the patch was the new Playground mode, which will let players practice their skills on an island to themselves. Within minutes after the update, Epic tweeted of the various error messages players were receiving. Then an hour later, the Playground was closed. Epic did provide an update on what's going on with the new mode.
"We know you want to get back out to the Playground LTM," said an Epic representative Wednesday in a post on the Fortnite subreddit. "We've got multiple teams working to get this mode back into your hands so you can let your imaginations run wild. We want to inform you that the Playground LTM will remain closed for repairs for the night. We'll have more information available tomorrow."
Playground, like Shopping Carts, appears to be a source of some issues for the developer. Originally announced back in May, the mode has been anticipated for weeks by players. The developer hinted on Sunday Playground will go live with the next update, which should have been Tuesday. That was then switched to Wednesday due to an unexplained delay.
It clear that Epic wants Playground Limited Time Mode to be in Fortnite right away. This appears to be a new initiative with the developer to allow players to enjoy the game rather than just participating in Battle Royale matches and dying because they don't build as fast as other players.
For Fortnite players, Thursday might be the day when they can play around on their own island if Playground gets fixed. If not, they can start on the Week 9 Challenges such as finding three Taco Stands.