Apple Releases iOS 11.4.1 to Squash Bugs Ahead of iOS 12
And it will introduce a security feature.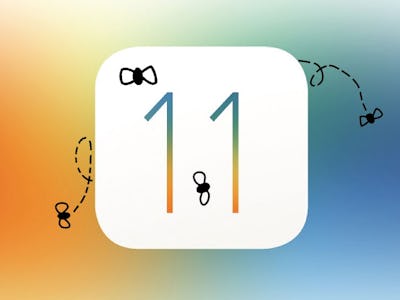 As expected, the early versions of iOS 11.4 have featured a few bugs, and on Monday, Apple released its first patch to the software update that took Messages to iCloud and introduced AirPlay 2. This comes a little over a month after iOS 11.4's initial launch and is aimed at squashing a few bugs as Apple gears up for its release of iOS 12 in the fall.
This minor update will be made available over-the-air to all devices currently running iOS 11.4 in the Settings app. Users will have to navigate to General and then tap Software Update to get this latest version of iOS.
Don't expect any groundbreaking changes. iOS 11.4.1 will introduce the USB Restricted Mode security feature from the iOS 12 beta and rectify a few bugs that have been flagged by users.
The patch will fix a noted AirPod issue that kept owners of the wireless earbuds from viewing their last known location in the Find My iPhone app. Along with that, it will improve how well Exchange email accounts can sync their mail, contacts, and notes.
USB Restricted Mode was designed to specifically prevent a certain type of hacking technique utilized by both law enforcement and malicious actors. In short, these entities are capable of using a USB connector to siphon data from your iPhone or iPad through the Lightning port. This newly introduced feature prevents this.
Users can access this in the Settings app by clicking on Touch ID & Passcode or Face ID & Passcode (depending on your device). From there enter your passcode and scroll all the way down until you see USB Accessories. Flip this on to enable USB Restricted Mode.
If this isn't enough fresh Apple updates for you, don't sweat it. The iOS 12 public beta is in full swing and will likely begin introducing all-new features ahead of its fall release date.