Apple iOS 12: This Unannounced AirPods Feature Is a Total Game Changer
AirPods are about to get smarter.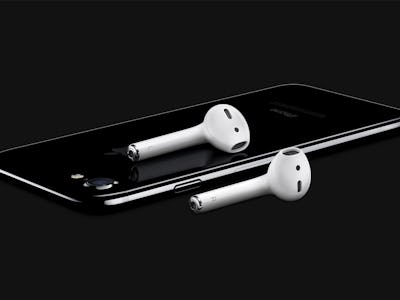 Apple
Apple is adding a new feature to the AirPods. iOS 12, the free software update for iPhones, iPads and iPod Touches announced at the Worldwide Developers Conference on Monday, will enable users to activate a feature previously reserved for hearing aids: Live Listen.
The feature, spotted by TechCrunch, enables users to listen to the audio picked up by the iPhone's microphone and listen through the connected audio output. The feature was released in 2014 for hearing aids, so users could use their smartphone to better hear what their companion was saying. Users will soon have the option to turn Live Listen on, set as an accessibility shortcut and adjust the volume.
It's a key update to Apple's $159 wireless Bluetooth headphones, which first launched in 2016 soon after the headphone jack-free iPhone 7 and 7 Plus.
Apple has made few changes to the headphones since their launch, but two features are expected at a later date. The first, announced by Apple at a September 2017 conference, is an upgrade to the current holder that charges the headphones using the Lightning port, with the new version offering support for the Qi wireless standard extension that also charges the Apple Watch Series 3. The AirPower mat that supports the standard has yet to be released, nearly a year after its announcement.
Another rumored update to the AirPods came from a February report from Bloomberg, which claimed Apple would bring the "Hey Siri" command to the headphones to avoid needing to tap to invoke the smart assistant. An upgrade to the internal wireless chip and a measure of waterproofing were also rumored to debut in an upcoming version.
The company's WWDC 2018 keynote speech has set the stage for the coming months, as Apple gears up to release the updates it announced during the fall. Beyond iOS 12, updates are coming in the form of watchOS 5, tvOS 12 and macOS Mojave.