CDC Says Sex and Drugs Less Popular With Teens, but New Risks Are Emerging
High school is mellowing out, but there are new issues to consider.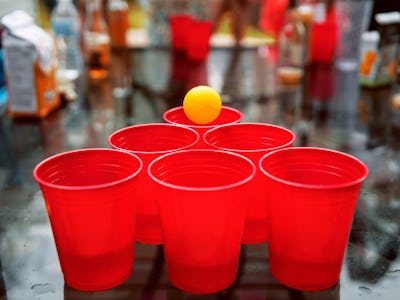 Pexels 
Fewer high school students are having sex and using drugs these days, but there are other risky behaviors waiting in the wings, warns a new CDC report released Thursday.
Each year since 1991, the CDC sends out the National Youth Risk Behavior Survey to public, private, and religious schools throughout the country to find the answers to one question: What are the most dangerous risk factors facing kids today? The CDC uses these historical surveys to determine long-term trends. In this report, they compared data between 1991 and 2017, reporting a 20 percent decrease in the number of students who drank alcohol, a 15 percent decrease in the number of students who've had sex, and a six percent decrease in the use of hallucinogenic drugs.
While this might seem to signal that life in high school is mellowing out, the researchers warn there are other risk factors to consider.
They pointed out long-term "linear increases" in factors like obesity (up 4.2 percent) and not having eaten vegetables (up three percent), as well as signs that the country-wide mental health crisis is taking its toll on high school students. There's been a long-term linear increase since 1991 in the number of students feeling "sad or hopeless," and since 2007, there have been signs of a resurgence in suicide ideation.
"Despite the linear decreases in the prevalence of having seriously considered suicide and having made a suicide plan, based on significant quadratic trends, having seriously considered attempting suicide increased since 2007 and having made a suicide plan increased since 2009," the CDC team summarized in their report.
On June 7, the CDC issued a nationwide report that delves deeper into the high prevalence of suicide in the United States in general. But this most recent report pulls it into context with other risk factors specifically facing American youth.
"The health of our youth reflects the Nation's wellbeing," said CDC Director Robert R. Redfield, M.D., in a statement released Thursday. "However, we can't yet declare success when so many young people are getting HIV and STDs, and experiencing disturbingly high rates of substance use, violence, and suicide."