WWDC 2018: Apple's 5 Biggest Letdowns — And Where Google Wins
There's always next year.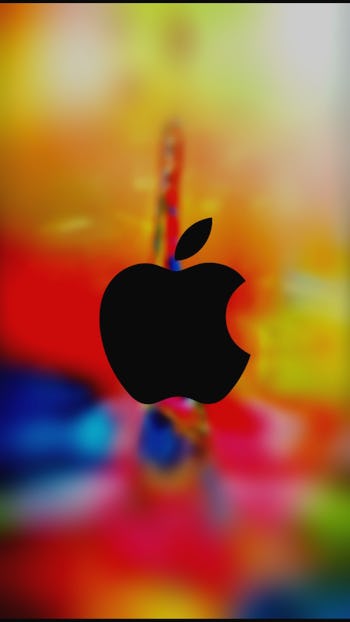 Flickr / Ik Razu
Once again, this year's Worldwide Developers Conference was preceded with an immeasurable amount of hype. Apple fans hoping that CEO Tim Cook would pull the curtains off of the newest iPhone models or unveil a new MacBook when he stepped on stage Monday were perhaps rather disappointed to find the expected updates to iOS 12, macOS Mojave, watchOS 5 and tvOS 12 and little more.
Now that the dust has settled around the opening day of WWDC 2018 and the biggest announcements are making their way around the internet, it's time to recap the day's biggest letdowns. From the obsessively rumored iPhone SE 2 to an iPhone X-inspired iPad, here's an unanswered wishlist for everyone that might have been paying a little too much attention to Apple leaks ahead of WWDC.
Read More of our WWDC Coverage Below:
Here's what was missing from the show:
WWDC 2018 Biggest Letdowns: iPhone SE 2
Day one of WWDC came and it went, but it didn't bring the iPhone SE 2 with it. This shouldn't have come as a surprise for those who have been following Apple's smartphone cycle over its history. WWDC is geared towards software and select hardware, like the HomePod, but big-name hardware like the iPhone has its own moment in the spotlight.
Numerous leaks surrounded the pint-sized phone prior to the presentation. The successor to 2016's 4-inch iPhone SE was expected to continue the same design that's been in use since the iPhone 5, but last-minute leaks suggested the phone could receive an edge-to-edge display with a face recognition scanner first used in the iPhone X. Forbes contributor Gordon Kelly later clarified from supply chain sources that the phone would have the same design as the SE — a home button, a fingerprint scanner, and upgraded internals to ensure it runs the latest apps.
While Apple unveiled the iPhone SE in the spring, there's still hope for an unveiling later this year. Every September Apple hosts its Apple Keynote, which is essentially the company's version of the Super Bowl. How the iPhone SE 2 will look is still under question, but expect to get some concrete answers in the fall.
WWDC 2018 Biggest Letdowns: iPad Pro
While nowhere near as ubiquitous as the iPhone SE, there was some chatter that Apple might merge the design and features of iPhone X's design with its line of tablets.
Unfortunately, the conference came and went with no mention of a new iPad, but don't count it out just yet. New iOS 12 gestures suggest Face ID may be on the way soon, with a Control Center that swipes down from the top right and a redesigned status bar that leaves an empty space in the middle for something notch-shaped.
Rumors had it that Apple might take the wraps off of a 12.9-inch iPad Pro with a Face ID detection system and a faster eight-core Apple A11X processor. But a brand-new iPad only two months after the announcement of the Apple 9.7-inch table might have been nothing but a pipedream.
WWDC 2018 Biggest Letdowns: MacBook Air
Last year's WWDC gave Macs and MacBooks a whole new look, but one of Apple's signature slender laptops was left behind: the MacBook Air. The last time this ultra-light computer got a facelift was back in March 2015, which led some enthusiasts to believe that WWDC 2018 might be the time.
A report that stated Apple was developing a new 13-inch laptop made the rounds in late May. Sadly, it never came to fruition.
WWDC 2018 Biggest Letdowns: Beats HomePod
One rumor swirling in the days prior to WWDC was that Apple was planning a cheaper version of the $349 HomePod smart speaker that launched earlier this year, possibly leveraging the Beats branding to differentiate between the two products. While Apple did release a set of special edition Beats headphones in the run-up to WWDC to commemorate 10 years of the brand, even that release didn't receive a shoutout in the conference.
Apple will have to work hard to beat the likes of the Amazon Echo and Google Home with Google Assistant. While the company didn't unveil any new hardware, it did announce upgrades to the underlying Siri assistant. User-created shortcuts can automate regular tasks, like "coming home" can make the system switch on the thermostat and pay a specific song. These Shortcuts will extend to the HomePod as part of iOS 12.
It's a small change, but one that answers a much-needed issue in the showdown between Apple and Google. Analyst Gene Munster revealed in May that Siri was only able to answer 75 percent of the team's 800 questions during a December 2017 test, while Google could manage 85 percent. Shortcuts and third party advancements could help Apple close the gap.
WWDC 2018 Biggest Letdowns: Dark Mode on iOS
The iPhone X launched in November 2017 with an OLED screen, ideal for darker user interfaces thanks to its ability to switch off individual pixels. But despite a dubious leak suggesting the feature was arriving, and the use of dark elements in the Clock app also suggest Apple is considering ways to darken the interface. Unfortunately, it was not meant to be.
There are signs Apple could turn it around for next year's release. macOS Mojave unveiled at the conference includes support for a dark mode across the user interface, extending the ability to switch the menu bar and dock to a darker color. With plans to extend UIKit to macOS next year, making it easier for iOS developers to move their creations over to the platform, it's possible that Apple extends dark mode to iOS next year to increase unification across both platforms.