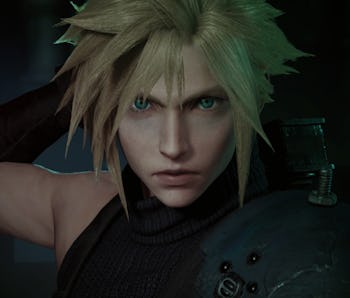 Gaming
Video Game Hall of Fame Inducts One of the Greatest Games Ever, Finally
Cloud Strife joins Lara Croft and John Madden for the World Video Game Hall of Fame.
Square Enix
Following a month and a half of voting, the non-profit educational museum group The Strong has chosen its Class of 2018, a crop of classic games to formally enter the World Video Game Hall of Fame. And one of them is the grand poo-bah of them all, a game so important it's a surprise it wasn't in the Hall of Fame already. Distinguished readers, I am pleased to report that John Madden Football has entered the Hall of Fame. Oh, and so has Final Fantasy VII.
For 2018, The Strong has selected Final Fantasy VII (1997), John Madden Football (1990), Spacewar! (1962), and Tomb Raider (1996) to enter the World Video Game Hall of Fame in Rochester, New York. These four beat out a handful of other classic titles, including Ms. Pac-Man, Half-Life, and Minecraft. Voting took place between late March and April. A "Player's Choice" entry, a ballot previously announced by The Strong, has not yet been unveiled.
Many gamers will be pleased to know that Square Enix's immortal classic Final Fantasy VII has made any kind of Hall of Fame, let alone the Hall of Fame for gaming. When it was released in 1997 for the original PlayStation, the game was critically acclaimed for its engaging story and characters, technical achievements, and evolution of the J-RPG genre. While the game is kind of an eyesore to look at in 2018, back then, it was pretty spectacular.
Spacewar! is also a big deal. Created by students at MIT in 1962, the game preceded retro classics like Pong and Asteroids by nearly a decade, and proved very early on just how popular these newfangled "video games" could be.
John Madden Football enters the Hall of Fame as one of the museum's first sports titles, and rightfully so. Unlike most sports games of its day, John Madden Football crammed statistical modeling and all sorts of complexities into a single Sega Genesis and Super Nintendo cartridge. It was less a sports game and more of a war game, allowing gamers to think more like coaches than play as football athletes. The game also launched Electronic Arts's massive Madden NFL franchise that thrives today.