Snapchat Mentions? Snap is Testing Friend-Tagging Feature Right Now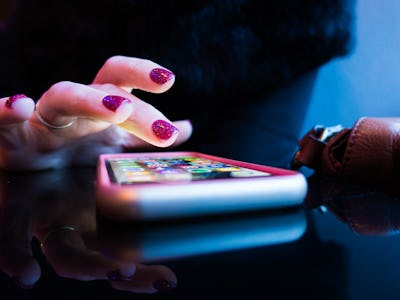 Unsplash / Rob Hampson
Instagram has long blatantly ripped off Snapchat's most popular features — look for a dancing hot dog in late 2019! — but now Snap appears to be turning the tables.
Snapchat is looking to pull off the latest heist in the escalating war of idea theft with Instagram: Inverse has learned that Snapchat is adding the ability to tag your friends in stories, an ability previously available only on Instagram.
To tag a friend in a snap, simply type @ followed by their username, and an option will become available to change the text to a linked mention. Clicking on a tag in a story brings up a window showing the tagged user's display name, bitmoji, and the option to add them as a friend. Mashable reports that tagging a friend will send them a notification, so you can't be clandestine with your mentions.
Currently, not all Snapchat users have access to the new feature. Inverse has learned that Snapchat is testing the feature, so it isn't widely available. That explains why some people have been able to tag, while others have remained in the Snapchat dark ages.
Previous Snapchat Updates
This is just the latest in a slew of updates from the messaging app. Snapchat launched a massive redesign in early February, and it was widely criticized for its counterintuitive features. At the time of writing, more than 1.2 million people have signed a petition lobbying for a reversal of the update, but Snap Inc. CEO Evan Spiegel has made it clear that the new look for Snapchat is here to stay.
In addition to the redesign, Snapchat has been continuously adding new features over the past month. Some features, like the ability to make custom lenses and access Snap Map from a web browser, were met with praise, but others have been less successful. Early Friday, for example, Snapchat removed Giphy support from the app after a Snapchat user affixed a racist GIF to a snap.
It's hard to imagine what could go wrong with a feature as benign as tagging, but it seems like Snapchat is doing their due diligence in testing this time.