Snapchat Stock Nosedives, but Did Kylie Jenner's Tweet Really Cause It?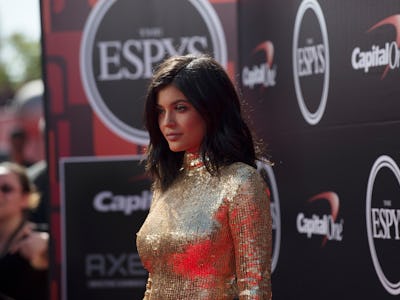 Flickr / Disney | ABC Television Group
Kylie Jenner's influence has expanded from Instagram to Wall Street — at least that's what it appears like. Following Jenner's negative tweet about Snapchat posted on Wednesday afternoon, the value of Snap Inc.'s stock plummeted eight percent.
It's been a rough month of public criticism for Snapchat, so it's not totally accurate to say Jenner is the only reason the stock took a turn for the worst Wednesday; Snapchat's standing has been on the decline since early February when the company announced its app redesign.
While some of the new features, like GIF support, were well received, Snapchatters have generally found the new look confusing and counterintuitive. In response to the changes, a petition was created pleading for Snapchat to reverse the update. More than 1.2 million people had signed the petition at the time of writing.
Despite the negative reception, Snap Inc. CEO Evan Spiegel made it clear that the overhaul is here to stay. His decision wasn't just unpopular with Snapchat users; it's tarnished the perception of Snap Inc.'s financial viability as well.
In response to a growing number of poor reviews on the App Store, analysts at the financial firm Citi downgraded Snap Inc.'s stock rating from "Neutral" to "Sell" on Tuesday. After the rating change, Snap's stock value dropped more than seven percent.
So the stock was already in a downward spiral when Jenner sounded the alarm on Wednesday. Still, it's not a good look for the so-called "Queen of Snapchat" to publicly diss the app that helped make her famous.
Perhaps sensing that she may have carried out a public execution, Jenner followed up her initial tweet with a nostalgic nod to her time as Snapchat royalty.
Don't be sad that it's over, Snapchat; just be glad that it happened.