Election Hacking Has Drifted Off the Radar, but Russia Quietly Prepares
Can a billion dollars prevent election hacking?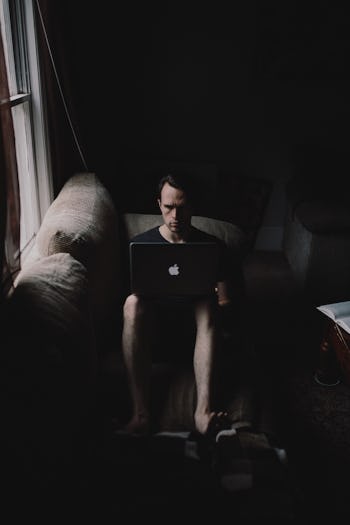 Unsplash / Andrew Neel
Election hacking has fallen off the radar since November 2016, which is exactly why America should start preparing more fake social media accounts, bots, and hackers in November, urged House Democrats this week. While the other issues have taken its place in the public consciousness — school shootings, immigration, a government shutdown, Stormy Daniels — Russian hackers are preparing something big for this fall.
"We expect Russia to continue using propaganda, social media, false-flag personas, sympathetic spokespeople and other means of influence to try to exacerbate social and political fissures in the United States," Dan Coats, director of national intelligence, told the Senate Intelligence Committee this week at its annual hearing on worldwide threats.
The argument from House Democrats is that now's the time to prevent a repeat of the 2016's disruption. They introduced a $1 billion legislation package on Wednesday aimed at protecting U.S. voting systems from cyber attacks ahead of the midterms (264 days away), when Russian active measures are again expected to work toward the goal of "toppling democracy."
Here are five things the bill will do:
1.Earmark $1 Billion to Improve Voting Infrastructure
The funds could be used for purchasing paper-ballot voting systems, hiring IT staff and conducting risk assessments.
2. Create $20 Million Grant Fund for "Risk-Limiting Audits"
States could use this money to retrospectively examine their elections for any signs of interference.
3. Provide States With Per Voter Funding for System Maintenance
Each state would be provided with $1 for each voter who participated in the most recent election. The additional funding is intended to help states maintain election security.
4. Establish "Election Infrastructure Innovation Grant Program"
The new program would allocate $6.25 million in grants for research and development on improving security, accuracy, and accessibility of election systems.
5. Direct President to Codify National Strategy
Within a year of enactment, President Donald Trump would be compelled to outline a national plan to protect election integrity from cyber attacks and disinformation campaigns.
The measure is a response to attempted meddling in the 2016 Presidential Election. According to the Department of Homeland Security, hackers attempted to infiltrate the voting systems of 21 different states. There is no evidence that actual voting totals were affected. But lawmakers fear that foreign powers (read: the Kremlin), will attempt to interfere in future elections as a means of weakening US democracy.
The specter of Russian political malfeasance has reached a post-Cold War apex, particularly among establishment Democrats. "We cannot let the Russians laugh about and take joy in the success they had in the last election," Minority House Leader Nancy Pelosi said Wednesday.
The Election Security Act doesn't include any measures to fight the spread of so-called "fake news" and internet trolls.
As of Wednesday, the bill had no Republican co-sponsors. Because of this, Reuters observes it's unlikely to pass. Republicans contend that the multi-pronged approach of hacking, misinformation bots, and propaganda masquerading as news had no effect on the election, an assertion nearly the entire intelligence community finds demonstrably false. What's less debatable is evidence in this intelligence report published in January that shows Russia did attempt to influence the election. The bill is awaiting committee assignment.
Read the full text of the Election Security Act below.