How Top Cryptocurrency Prices Responded to the $400 Million CoinCheck Hack
The global market grimaced.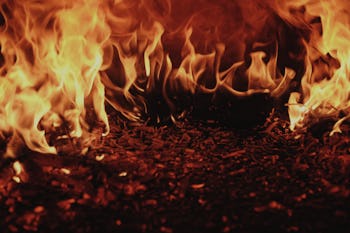 Unsplash / raquel raclette
On Friday, the Tokyo-based cryptocurrency exchange CoinCheck announced that it had been hit by the biggest cryptocurrency heist in the history of the technology.
For now, CoinCheck says the only cryptocurrency affected is NEM, the world's tenth largest, as $400 million of its XEM tokens were stolen from the firm. But how did it and other top cryptocurrencies respond both to the original news that CoinCheck was suspending trades of all cryptocurrencies and the eventual revelation of exactly what had happened?
According to data from Coinmarketcap, most of the world's leading cryptocurrencies saw a sharp dip at around 11 p.m. Eastern Thursday night, indicated by a red arrow below, when the exchange began a series of announcements that it was restricting NEM and other transactions. This was followed by a rebound in prices at 9:30 a.m. Eastern Friday, indicated by a black arrow below, when Coincheck held a press conference regarding the hack.
This trend rang true for every token other than XEM, which dropped about 10 percent in price without any sign of recovery.
Here's a look at how tickers fluctuated during during this time.
Bitcoin
Bitcoin, the world's leading cryptocurrency started the day hovering at around $11,000. Once the news broke that Coincheck was halting XEM transactions bitcoin sunk to $10,470 at its lowest, but bounced back to just under $11,000 after the Coincheck press conference.
NEM
NEM was clearly hit the hardest and failed to recover after the press conference. The token started the day at around $1 and sank as low as $0.76. It is now valued at somewhere below $0.84.
Ethereum
Ethereum sank below $1,000 for the third time in January when this incident began. The token has since leveled out at around $1,050.
Ripple
Ripple is a token that has seen a lot of fluctuation recently. This series of events hasn't helped. It sank to $1.14 — its lowest value in a month — after Coincheck announced its halt in operations. It is now priced at $1.20.
Litecoin
Litecoin, the cryptocurrency started by Charlie Lee — the former director of engineering at Coinbase — sank to $167 from $180. It has since bounced back to roughly $174.
NEO
NEO, an extremely popular cryptocurrency in China, saw more than a $10 drop in value in a little over an hour. Its subsequent rebound put it at around $140, but it has since leveled out just below $135.
Stellar
Stellar, the cryptocurrency founded by Jed McCaleb in 2014, dealt with this hack the best. It began the day at just under $0.65 and has since almost bounced back to that value.
If you liked this article, check out this video about Litecoin's creator, a meme-loving Internet Dad.