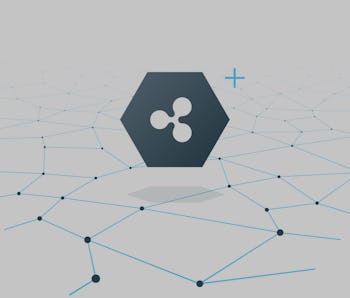 Innovation
Why Ripple Has Lost 24 Percent Cryptocurrency Value in 24 Hours
It points to a wider sell-off at play.
Ripple
Wednesday marked the second consecutive day of a giant cryptocurrency price slump, with some tokens faring better than others. One of the major losses came from Ripple, the finance industry-focused network, which saw the value of its XRP tokens slump by 23.93 percent over a 24 hour period.
The movement points to a wider drop in XRP's value. Overall, the cryptocurrency has moved from a high of $3.84 on January 4 with a total market cap of $148.7 billion, to a low of $1.05 on Tuesday with a market cap of $40.5 billion, a staggering 72.66 percent token value decrease in the space of just under two weeks.
The token was boosted at the start of the year by news that a number of financial institutions were considering its adoption for simple money transfers, including three Japanese credit card companies. However, even as it reached all-time highs to take second place in market valuation, some cautioned that the price was out of step with its real value.
"Definitely the ripple ecosystem is definitely going to have to get a lot bigger to justify where XRP is right now," Michael Graham, an analyst at Canaccord Genuity, told CNBC during XRP's surge. "But clearly the use case for XRP is quite clear. That sets it apart from other crypto assets."
Even Ripple's CEO, Brad Garlinghouse, has expressed caution about the runaway jump in the value of the cryptocurrency market.
"One of the things we all have to remember is the value of a token over the long term is really going to be driven by its utility," Garlinghouse told CNBC in December. "There's no question there's a lot of hype in this system."
On the front page of the Ripple subreddit on Tuesday, users shared market analysis to explain the movements, with a post by "splashbros03" sharing a breakdown of previous XRP trends.
Another user on the front page, called "akalade23," posted the number of the U.S. National Suicide Prevention Lifeline.
Ripple is one of the biggest casualties in a wider drop in market values. On Wednesday, 93 of the 100 largest tokens lost value over the space of 24 hours, with Ardor as the worst performer at 28.56 percent losses. The previous day, 98 out of 100 tokens reported losses, with SmartCash as the worst performer losing 39 percent value.
A number of theories for the wider sell-off have been proposed. The slump comes as the French government's finance minister Bruno Le Maire announced plans to draft new rules to stop market manipulation with the help of a former central bank chief. South Korean president Moon Jae-In also signaled plans to crack down on unlawful activity.
However, others note that the slump is not entirely unexpected. The cryptocurrency markets tend to drop three weeks away from Lunar New Year as people cash out to buy gifts and plane tickets. Another theory by cryptocurrency analyst Joseph Young is the sell-off is a more general "correction to stabilize the market."
One thing is clear: Ripple is not alone in shedding value.
Hi there. You've made it to the bottom of this story! Speaking of which… we're giving away an epic $5,000 ski trip to Banff, Alberta. Click here to enter! ⛷