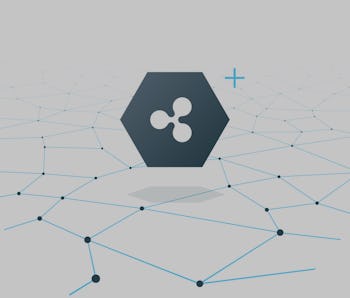 Innovation
How to Buy Ripple in 4 Steps, the Cryptocurrency Surging in Value
It's rivaling Ethereum for second place.
Ripple
A cryptocurrency geared at professional use is making waves. On Tuesday, Ripple surged to a valuation of over $100 billion, briefly overtaking Ethereum as the world's second-largest cryptocurrency. Its developers tout an easy-to-use global payment system, built on the blockchain, that allows banks and other major organizations to transfer money. A surging price has investors excited, and exchanges are taking orders to buy the XRP tokens with United States dollars.
Ripple has worked with over 100 companies to improve its payment processes, listing big name clients like American Express and Santander. Last week, three major Japanese credit cards agreed to try out Ripple in an announcement that sent markets skyrocketing. The price has surged from $0.26 per token on December 2, 2017, to a high of $2.47 on January 2, a near tenfold increase in value over the space of a month. Its high valuation places it among the most valuable tokens in the world, but it still pales in comparison to Bitcoin's $231 billion market cap.
"Ripple has done a good job of convincing big institutions to use their currency," Eddy Travia, chief executive of blockchain advisory firm Coinsilium, told the Financial Times.
Unfortunately, Coinbase does not support Ripple right now. The simple cryptocurrency wallet, which skyrocketed to the number one spot on the iTunes store last month, still only supports Bitcoin, Ethereum, and Litecoin. Bitcoin Cash, which has suffered a rocky rollout on the platform, is expected to become available to more markets over the coming month.
With that in mind, you'll have to use a more advanced exchange.
How to buy Ripple:
1. Create an account with a supported exchange. Bitstamp, Bittrex, Kraken, and GateHub all support the buying and selling of XRP. Be sure to read reviews and check for security features like two-factor authentication before diving headfirst.
2.Deposit money into the account. This will allow you to buy XRP on the exchange.
3. Once the money has been cleared place an order to buy XRP with your money. Not all exchanges will offer directly buying XRP with USD. Kraken, for example, will require you to buy XBT first, and then buy Ripple using those tokens.
4. When the buy order clears, you're all set.
And that's it! If you want to sell your tokens again at a later date, simply follow the above instructions by buying back dollars with the XRP tokens.