Ripple is Currently Bouncing Back, So What's Next for the Cryptocurrency?
Investors are coming to terms with more regulations.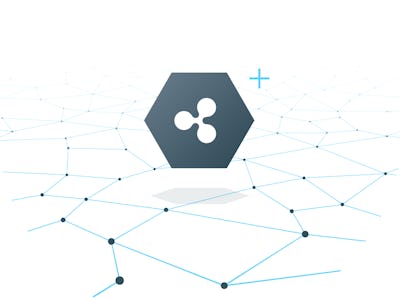 Ripple
Thursday marked the end of a gargantuan cryptocurrency price slump, with investors waking up to a sea of green across the charts.
Ripple, the third most popular cryptocurrency according to CoinMarketCap, has seen some of the largest gains. The token briefly dipped below $1 in value on Wednesday but has since surged more than 60 percent to $1.60, allowing investors to breathe easier for now.
The giant cryptocurrency downturn that tanked prices earlier this week was widely attributed to national governments like South Korea, China, and France announcing that they plan to place more stringent regulations on trading tokens. This was a catalyst for a frenzied sell-off in which many investors sold their tokens out of fear of these initial announcements.
Now, experts say, traders have had some time to grasp the idea that the future of cryptocurrency will likely involve more government guidelines, and that acceptance has restored some balance to the market.
"Now that the reasons for the recent sell-off are more clear to everyone and the slightly sour regulatory concerns have been priced in and the Asian premiums are evening out, traders will most likely start focusing on the technicals," Mati Greenspan, senior market analyst at eToro told CNBC.
In fact, Charles Hayter, the CEO of price comparison site CryptoCompare, also told CNBC that regulations in the sector "will be good in the long run," but voiced his concerns that "unnecessary hoops and bureaucracy" could stifle growth in the industry.
While this is all speculation until actual rules are put into place, government regulation could perhaps bring a little more stability to a market that has been proven to swing wildly. This would also mean that colossal jumps in price, like what happened to Ripple in early January, wouldn't happen as often.
Either way it seems like crypto enthusiasts seem to be a little less skittish than they initially were about these future regulations. We'll have to see how they actually play out. If cryptocurrency is a bubble, it hasn't popped just yet — though it may be a question of having to wait for the next Ripple-centric news cycle to see how prices move next.