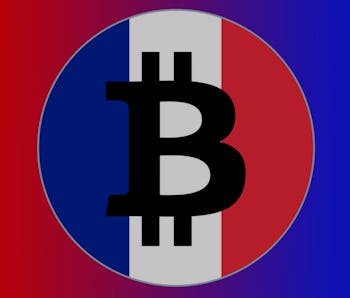 Innovation
Will France's Crackdown on Cryptocurrency Curb Bitcoin Enthusiasm?
Another government to announce regulations.
France became the latest country Monday to crack down on cryptocurrency, as finance minister Bruno Le Maire called for new guidelines on the trading of tokens. The driving force behind this move was to prevent cryptocurrencies being used to evade taxes or finance criminal organizations.
"We want a stable economy. We reject the risks of speculation and the possible financial diversions linked to bitcoin," stated the Le Maire in speech.
The minister's office did not go into detail on what these new rules might involve, but it could take the form of a ban on token exchanges if they take cues from South Korea or China.
Recently, national governments have come out en masse to take a stance against unregulated cryptocurrency by either beginning talks for stricter regulations or outright shutting down local cryptocurrency trading exchanges.
However, Joachim Wuermeling, a member of the board of Germany's Bundesbank, believes that national regulations against cryptocurrencies won't do much to a system that isn't tied to any one specific country. He believes that only sweeping international regulations would begin to bring a halt to the misuse of cryptocurrencies.
"Effective regulation of virtual currencies would therefore only be achievable through the greatest possible international cooperation, because the regulatory power of nation states is obviously limited," said Wuermeling at an event, according to Reuters.
Until actual guidelines are drafted up, this is only speculation, but the mere talk of regulating the free trade of cryptocurrencies has seemingly wrought havoc on the market.
At the time of writing, the world's top 20 cryptocurrencies are all down by at least 25 percent, according to Coinmarketcap. Bitcoin went from being valued at just over $14,000 to $10,500 within the day. Ethereum started Tuesday at just under $1,300 and slid to $926. Ripple, which was hit the hardest, is currently down 47.70 percent and is currently valued at $1.
The golden age of cryptocurrencies seems to have come to a screeching halt at the mere mention of government regulations.