Jeff Sessions to End Federal Policy that Encouraged Legalizing Marijuana
States could find themselves in legal limbo.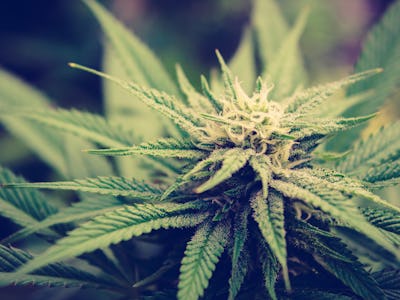 Unsplash / Esteban Lopez
Just days after California made recreational marijuana use legal across the state, a forthcoming decision from the Department of Justice could rescind Obama-era pot policy and throw states back into a legal grey zone.
Attorney General Jeff Sessions is aiming to let federal prosecutors decide for themselves on how aggressively they want to enforce federal marijuana laws, according to two people with knowledge of the decision, who spoke to The Associated Press on the condition of anonymity. This would be an about-face from an Obama-era Department of Justice policy that allowed individual states a sizeable amount of leverage over how they conducted marijuana-related policies and enforcement. That DOJ policy of taking a step back had allowed for state-level legalization to take root across the U.S.
Currently, eight states and the District of Columbia have legalized weed, propelling a billion-dollar industry. This new policy — slated to be announced Thursday — could throw a major kink into legalization and add serious confusion for the states that have already legalized, since pot is still considered illegal under federal law.
According to those familiar with the decision, "Sessions' policy will let U.S. attorneys across the country decide what kinds of federal resources to devote to marijuana enforcement based on what they see as priorities in their districts," the Associated Press says.
Sessions has been anti-legalization from the start, saying that it has encouraged drug traffickers to grow pot in legal states and then ship their product elsewhere.
This decision will probably be unpopular across much of the U.S. political landscape, however. Progressives feel that the criminalization of marijuana disproportionately affects minorities, while many conservatives feel that marijuana should be a state issue, not a federal one.