Where to Listen to Drake's "Views"
20 tracks of fresh 6 God goodness are coming out tonight.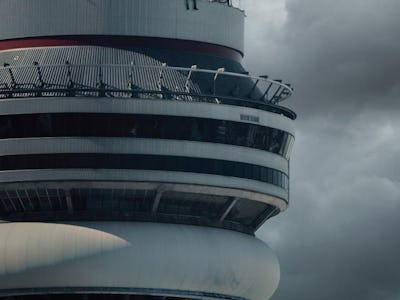 Drake
Update: You can stream Drake's Views on iTunes at drakevie.ws/views. And if you're interested, here are explanations for all the Toronto references on Views.
Original post:
First it was Views From the 6, now it's just Views, but either way, Drake's newest ode to the city of Toronto is coming out tonight.
The album will be streamed exclusively on Apple Music for the first week, before branching out to other streaming services. But if you want to hear it before it hits Apple Music, Drake's OVOSOUND Beats 1 radio show will stream the entire album after an exclusive interview with 6 God himself.
We're finally approaching the peak to Drake-week, so if you're on the fence about starting that three-month Apple Music free trial, this wouldn't be a bad time to commit. It's looking more and more like the various streaming services are the future of how music is distributed, and if you're a Drake fan, you've pretty much got to jump on the Apple Music bandwagon, unless you plan on waiting for a week to listen.
Drake's had a huge, crazy, catchy 2015, so who knows if we even need a full-length album to keep the hype at peak levels, but we're getting one anyway. It's gonna be the full deal — Instagram caption song titles, photoshopped album art and a star-studded list of collaborators. Drake's "Summer Sixteen" tour with Future kicks off in July, so Hurricane Drizzy should be wrecking the country all summer long.
Check out Beats 1's teaser for the album below.