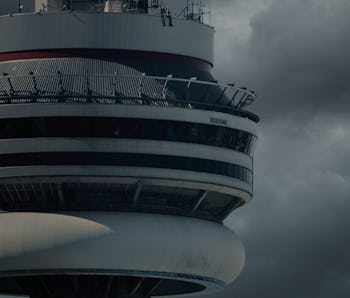 Entertainment
Drake's 'Views From the 6' Track List Belongs on Instagram
'Views' song titles are ready to be served as Instagram captions. 
It's almost time. Tomorrow, April 28, Drake will preview his fourth studio album Views From the 6 on his OVO Sound Beats 1 show, along with an interview by Zane Lowe. And then, Views From the 6 will be all ours on Friday, April 29 through Apple Music. Since Drake loves to torture us with excitement, he released the Views tracklist today, which features song titles ready to be served as Instagram captions.
There's a song title for any e-occasion. For when you're with your squad: "Keep The Family Close." For your pondering selfie: "U With Me?" For when you're done with Beyoncé's Lemonade and want to act like it didn't bring back memories of a cheating ex: "Feel No Ways."
For when you're about to win something: "Grammys."
For when bae still hasn't responded to your text, five minutes later: "Still Here."
For when you're sitting on top of the CN Tower (but not really): "Views." For when you've completed a task: "Childs Play." Now imagine when we have lyrics from Views From the 6 to subtweet with — Drake's album is going to inspire a gorgeous collection of passive aggressive social media. Doesn't that sound nice?
We're sure many will have a field day with the song titles, but perhaps not as much as when Drake released the album cover for Views From the 6 earlier this week. The album artwork features Drake sitting on top of Toronto's CN Tower, unfortunately photoshopped. Twitter trolls took it upon themselves to curate memes based off the artwork. The Young Astronauts took it one step forward and created a site where you can recreate his album title with a photo of your choice.