Tesla's Full Self-Driving Tech Might Actually End Up In Other EVs
Tesla could land a deal with another automaker to license out its autonomous driving tech.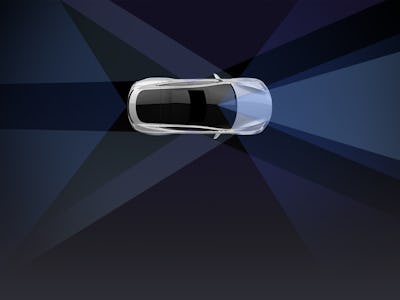 Tesla
A wave of automakers have signed onto Tesla's charging standard and now the EV maker may be on the verge of lending its autonomous driving tech, too. Tesla's CEO Elon Musk revealed during a second-quarter earnings call that the company is in early talks with a major automaker about using Tesla's Full Self-Driving feature.
Musk elaborated during the earnings call that Tesla would be "more than happy to license" its self-driving tech to other automakers. Musk's latest comments offer more credibility to his Tweet from last month that first noted that Tesla would be "happy to license Autopilot/FSD or other Tesla technology."
READY FOR THE ROAD?
Musk didn't reveal who the potential automaker is, but it's unlikely to be either Ford, GM, or Mercedes-Benz as all three automakers are currently working on their own self-driving tech. Mercedes-Benz has even earned its Level 3 Autonomous Driving certificate, while GM put out its latest hands-free driving system called Ultra Cruise, which is still Level 2. Compared to Tesla's Full Self-Driving though, most of the competition's autonomous driving tech is only meant for highway usage.
While it would be easier for an automaker without any self-driving tech to simply adopt Tesla's existing option, the company's FSD and Autopilot aren't without faults. The U.S. National Highway Traffic Safety Administration has been investigating crashes where Autopilot was engaged, with the latest being an investigation opened earlier this week about a fatal crash involving a Model 3. Even the Department of Justice requested documents linked to Tesla's Autopilot and FSD earlier this year.
DEAL OR NO DEAL?
Considering a handful of EV makers have adopted NACS as of late, Tesla has likely been in talks with several automakers. It wouldn't be too surprising if those talks also included licensing self-driving tech.
There's no guarantee that Tesla has landed a licensing deal for its autonomous driving tech at the moment. Considering Tesla's willingness to license out its self-driving tech, combined with the fact that more EV makers are joining NACS, it's clear Tesla is looking at expanding its horizon beyond just an EV maker.