At $35, Keychron's C3 Pro Might Be the Best Affordable Mechanical Keyboard Ever
You can't go wrong at that price point.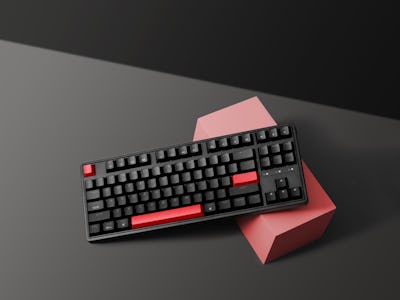 Keychron
A $35 keyboard off of Amazon gives us some pause too, but the entry-level C3 Pro is coming from Keychron, a trusted industry stalwart.
As Keychron's most affordable keyboard yet, the C3 Pro is clearly designed to go up against the many cheap mechanical keyboards on Amazon, like the website's best-selling Redragon K552 — a keyboard we found was surprisingly decent — which also sells for $35.
It's obvious that Keychron is going for accessibility with the C3 Pro, but the catch is that it's not hot-swappable. Still, at that price point, the ten-keyless (TKL) keyboard is perfect for anyone dipping their toes into the world of mechanical keyboards without having to spring for a full-out custom build.
With so many hot-swappable models on the premium end, it appears Keychron is now betting on winning customers on the opposite spectrum, who will then likely upgrade to one of its more luxury mechanical keyboards.
RED OR BROWN SWITCHES
As for the C3 Pro, the fully-assembled keyboard only allows you to swap out the Esc, Space, and Enter keys between red or black options. You do get the option between Keychron's red or brown switches, where red will give you a quieter typing experience while brown offers a more tactile feel.
The C3 Pro features a gasket-mounted design, meaning you'll get less noise and a smoother typing experience overall. You can still game on Keychron's entry-level keyboard since it has a 1,000Hz polling rate for negligible latency for more competitive games.
Like Keychron's other mechanical keyboards, you can program and remap each key on the C3 Pro thanks to the QMK/VIA keyboard configuration compatibility. The wired keyboard only does red lighting for its keys, but you can program it between 14 modes including flashing, breathing, static, and more. The C3 Pro even lets you switch between Windows and Mac compatibility by pressing the Fn and Caps buttons together.
AMAZON EXCLUSIVE
To better cater to the budget-conscious, Keychron is only selling the C3 Pro through Amazon. It's available for $34.99 and is expected to start deliveries in mid-October, and that's with the benefit of two-day shipping.