Apple's WWDC Teaser Brings VR Headset Speculation to a Boiling Point
With this much anticipation, it doesn't take much.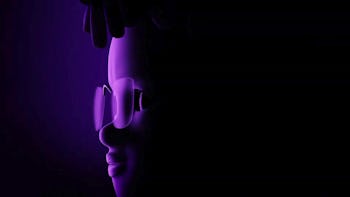 Apple
Apple's Worldwide Developers Conference (WWDC) is on the way. As always that means some major Apple news (usually regarding iOS) is also in short order, but this year, things might be even more splashy. This year we might have "the next big thing" (read: a first-of-its-kind mixed reality headset).
In an official announcement, Apple revealed the official dates of WWDC: June 5 to June 9. The conference, which ushers in software-centric news across Apple's ecosystems will be partially online and in-person, with Apple holding an all-day event for developers at Apple Park on June 5. A keynote and "state of the union" will be streamed online.
And all of that is well and good. There's always a lot to nerd out over when WWDC rolls around —mostly if you're a journalist or developer. But this year you may not have to be an insider or developer to feel the ripple effects, because rumors suggest Apple — in an effort to capitalize on the burgeoning world of virtual reality — could launch a whole new product category: its rumored VR headset.
Apple VR Rumors
Rumors that Apple might unveil its first VR headset predate a WWDC announcement, but recent imagery has sent speculation through the roof. It doesn't take much for anyone champing at the bit for a shred of official news on the matter, but here's the "hint," if we can call it that:
The official imagery above accompanied Apple's WWDC announcement, and while it's fairly abstract, it could point to the release everyone is hoping for.
A few streaks of prism-like rainbow are anything but a smoking gun, but if we're trying to create smoke here, what do you see? To me, the teaser looks like the front of a VR headset. Inverse associate editor, Ian Carlos Campbell sees layers of glass forming a lens.
Or maybe the rumor mill and anticipation have gotten the better of us, maybe it's a Wi-Fi symbol or one of Apple's designers on the marketing side really just loves the cover of Daft Punk's "Discovery."
Imagery, of course, is not all we have to go off of. Just this past week, Bloomberg's Mark Gurman reported that Apple executives got a somewhat momentous preview of the company's mixed-reality headset, which could carry a $3,000 price tag. Yikes.
Whatever the case may be, Gurman reports that June — the same month as WWDC — could be the moment of truth.
Don't forget iOS 17
Mixed reality speculation aside, one thing we'll for sure get a peek at is iOS 17. Gurman also offered some insight into Apple's next big iOS iteration, saying that it will have some of the "most requested features" from iPhone users.
That's pretty ambiguous, but I'm personally hoping for further customization. Being able to granularly customize my lock screen and UI is by no means a make-or-break feature, but I think I speak for most iPhone users when I say the shift is a welcome one.
On the other side of the coin, macOS 14, watchOS 10, iPadOS 17, and tvOS 17 are more of an open question, but if news about iOS 17 and a mixed reality headset is to be taken as a general direction in philosophy, Apple stans may have a lot to look forward to.