Marvel's Wolverine Could Star the Avengers as Friends or Foes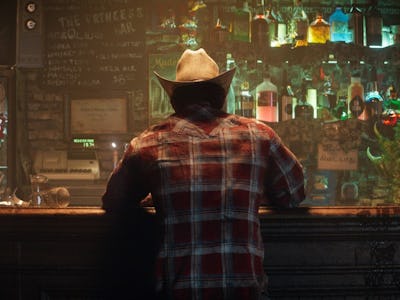 Sony
In September 2021, Marvel's Spider-Man developer Insomniac announced it would be sticking around in the Marvel universe with the reveal of a game focused on the beloved X-Men character Wolverine. Since that announcement, the project has gone dark with no updates to dive into. But a mysterious tease from a voice actor with ties to the claw-wielding mutant could hint at what to expect k the upcoming game.
Voice actor Steve Blum is no stranger to voicing iconic characters. Amongst his plethora of roles (like Neon White and Cowboy Bebop's Spike Spiegel!) are numerous credits for Wolverine across different pieces of X-Men entertainment. Most notably, Blum voiced the character in the 2008 cartoon Wolverine and the X-Men, which despite its early cancellation managed to deliver an exciting adaptation of some of the 21st-century's more influential X-Men comic storylines. Blum particularly is a standout for his ability to depict a Wolverine who is not just a violent weapon, but also a reluctant leader and teacher thrust into a role he did not ask for.
On December 21, Blum posted a video to his Instagram from inside a recording booth with motion capture dots on his face. He says he had just finished a recording session for an undisclosed video game that he signed an NDA for. So while it is speculation that the game in question is Marvel's Wolverine, it is an educated guess due to Blum's history with the character. Beyond being excited about Blum's possible return to the role, fans were also intrigued by the mention of another voice actor by Blum: Roger Craig Smith.
Smith, like Blum, has an extensive list of credits. However, the most relevant to Blum's Instagram video and Marvel's Wolverine is Captain America. Just as Blum has voiced Wolverine across several animated shows (and in the Deadpool game) Smith has voiced Captain America multiple times.
If the project Blum is working on is Marvel's Wolverine and Smith is voicing Captain America on it, this could mean that Insomniac's game will build out the world beyond the scope of the X-Men. In the comics, the two characters have plenty of history, but this would be a departure from previous Marvel games which have mostly acted as contained stories of their own without pulling from other Marvel properties.
Captain America and Wolverine go back a long time, literally. The two served together during periods of World War II, and in modern continuity, Cap often is a trusted colleague of Wolverine who also helped him regain his memories after the Weapon X project. Although Cap is an Avenger through and through and that team has a persistent love-hate relationship with the X-Men depending on the day, the two still share a bond. Both characters are also very close with the Hulk, whose comic Wolverine made his first appearance in. If Cap does appear in Marvel's Wolverine, it means we could be treated to a massive world of iconic characters that goes beyond what we have seen in a Marvel game so far.
There is another possibility, however: Smith has so many credits that he has voiced more than one Marvel character. One project he lent his talents to was a certain 2008 cartoon called Wolverine and the X-Men.
Smith and Blum worked together on the X-Men cartoon, with Smith voicing several characters though mainly filling the role of tech genius Forge. The two may be reuniting and reprising both of these roles in Marvel's Wolverine. Mechanically, if there was a character who could act as Wolverine's source for armor, weapon, and other upgrades, it would probably be Forge.
Until we get official word from Insomniac, we won't know anything for sure, but there is a greater than zero percent chance that Blum is coming back as Wolverine. That or he is working on Neon White 2 (I can dream).