Warzone 2.0 Season 3 Reloaded Will Finally Add a Sought-After Game Mode
The new mid-season update aims to include many quality-of-life features.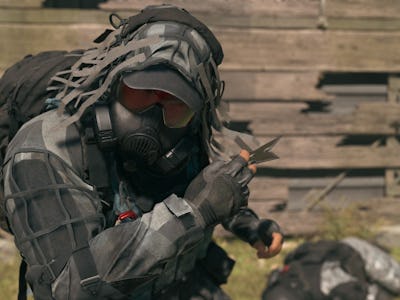 Activision
The mid-season update for Call of Duty: Warzone 2.0 Season 3 is nearly here, and it'll come with a wide variety of new features. At least one of them finally delivers a long-requested game mode that'll make the diehards very, very happy. This Season 3 Reloaded update will include fan-favorite features from the original Warzone, new weapons, and more. Warzone 2.0's state is certainly much better now than it was at launch, but it still needs a lot of improvements to become as beloved as the original was in its heyday. Here's what you need to know about Warzone 2.0 Season 3 Reloaded, including its release dates, features, and the introduction of Warzone Ranked.
Warzone 2.0 Season 3 Reloaded Release Date
Call of Duty: Warzone 2.0 Season 3 Reloaded will launch across all platforms on May 10, 2023. Typically, Call of Duty updates go live at around 1 p.m. Eastern or so, though Activision has yet to confirm the official start time. And there's no telling how or even if the Daylight Savings Time shift back in March 2023 may have affected that.
Warzone 2.0 Season 3 Reloaded Features
Warzone Ranked (Beta)
The most notable Season 3 Reloaded addition is Warzone Ranked, an all-new mode that has been requested since Warzone launched. It will launch in beta but will include a similar progression system to the ranked mode in Modern Warfare 2, with different skill ratings across the board.
As players earn elimination and placement in Battle Royale, their Skill Rating (SR) will climb, from Bronze all the way to Iridescent, and even top 250. Keep in mind, players can lose SR for underperforming, adding to the competitive nature of Ranked mode.
Here are the Skill Rating ranks:
Bronze: 0–899 SR
Silver: 900–2,099 SR
Gold: 2,100–3,599 SR
Platinum: 3,600–5,399 SR
Diamond: 5,400–7,499 SR
Crimson: 7,500–9,999 SR
Iridescent: 10,000 SR minimum
Top 250: 10,000+ SR
Gameplay Features
Perk Packages
Preset Perk Packages will be available at Buy Stations and from Supply Boxes, which will allow players to regain easier after being eliminated. It's unclear what sorts of Perks will be available, but they'll no doubt come in handy in the heat of battle.
Deployable Buy Station
The Deployable Buy Station was easily one of the best quality-of-life features in Warzone, and it's now returning in Warzone 2.0. This will come in handy, especially if you're not close to any Buy Stations on the map. Simply toss down your own to purchase supplies or bring back a fallen teammate.
Gulag Entry Kit
All around the map, you'll find Gulag Entry Kits, which allow players to enter the Gulag, even if they've already gone there once. This offers additional chances to rejoin the fight.
Weapons
FTAC Siege
As always, the Season 3 Reloaded update will include new weapons, but this time around Activision is offering not one, but two! First, is the FTAC Siege, a new fully-auto pistol, which will likely work best up close. Let's hope this thing isn't overpowered like machine pistols typically are. Activision also teased that this weapon will have a dual-wield option sometime in the future.
GS Magna
The GS Magna is a fully-auto version of the .50 Desert Eagle handgun, which aims to pack a punch. "Operators who can tame this beast of a sidearm will be handsomely rewarded with a secondary that can easily compete at extreme-close ranges," Activision said.
Call of Duty: Warzone 2.0 Season 3 Reloaded launches on May 10, 2023.