Everything to Look Forward to in Call of Duty Season 3
Activision is slowly implementing some meaningful changes in the Warzone 2.0 era.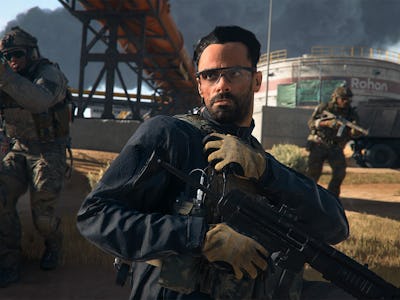 Activision
The upcoming Call of Duty: Warzone 2.0 Season 3 update is shaping up to be one of the most substantial in the 2.0, and it launches very soon. Since launch, the game has suffered from a slew of issues, but Activision has slowly trickled out fixes and new features, and Season 3 might very well be the best example of that. But when does the Season 3 update go live and what are the most important features to look forward to? Here's what you need to know.
Call of Duty: Warzone 2.0 Season 3 Start Time
The Warzone 2.0, Modern Warfare 2, and DMZ Season 3 update goes live on April 12, 2023, at 1 p.m. Eastern. As with other updates, you'll likely be able to pre-load the new update ahead of its release, at least on PlayStation platforms.
Call of Duty: Warzone 2.0 Season 3 Patch Notes
While the full list of Season 3 patch notes will go live just before the update is available, Activision has released several blog posts highlighting what to expect. These posts give the community a general idea of the upcoming updates, but the more detailed stat-based weapon breakdowns will come on release day.
Call of Duty: Warzone 2.0 Season 3 Notable Updates
From what Activision has revealed thus far, Season 3 is shaping up to be one of the best in all of Warzone 2.0's history. These are the highlights:
Two New Weapons
Arguably most importantly, Season 3 will feature the introduction of the FJX Imperium sniper and the Cronen Squall battle rifle. Both will be available as part of the Season 3 battle pass but will be free to all players.
The FXJ Imperium is essentially the Intervention from the original Modern Warfare 2 from 2009, while the Cronen Squall is said to deal "exceptional" damage at range.
Massive Resurgence
Resurgence is all the rage, so much so, that many players have completely abandoned the main Al Mazrah map. To attempt to rectify this, Activision is adding the Massive Resurgence mode to Al Mazrah, which allows players to continuously respawn. This will make the main map much more approachable to all.
New Gulag
Speaking of Al Mazrah, the big map is getting a fresh Gulag called Blacksite. This new stage seems like it will accommodate multiple playstyles, allowing Operators to either throw lethal equipment down the center or use long-range weapons on the west side of the map.
Plunder 2.0
Finally, Plunder is coming back as part of the midseason Reloaded update. Sadly, this won't be available when Season 3 goes live, but at least it's coming in just a few weeks. Plunder was around during the original Warzone days and required squads to collect cash in order to win.
It was a much more relaxed mode with respawns enabled. The new 2.0 version will feature fresh in-game events such as Blood Money — which includes double cash payouts — along with a slew of unannounced new features.
Warzone 2.0 Season 3 launches on April 12, 2023.