Everything You Need To Know About Star Wars Outlaws, Ubisoft's Open-World Scoundrel Game
You will never find a more wretched hive of scum and villainy.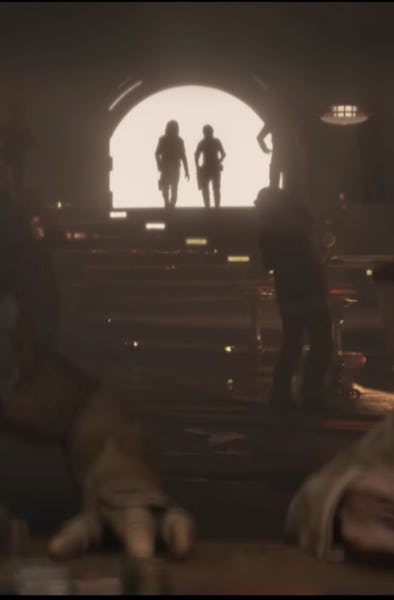 Ubisoft
There has never been a better time to be a Star Wars fan. With the many amazing Disney+ shows like Andor and great games like Jedi Survivor there are more ways than ever to dive into a galaxy far far away. Ubisoft is bringing its own take on the universe with Star Wars Outlaws, an open-world scoundrel game announced during the Xbox Games Showcase 2023. It looks like it will fill the void left by canceled projects like Star Wars 1313 and Project Ragtag. Here's everything you need to know about Star Wars Outlaws.
When Is the Star Wars Outlaws Release Date?
The official reveal of Star Wars Outlaws gave no release date for the game, only a very tentative release window. The end of the game's reveal trailer announced it is coming in 2024.
Is There a Star Wars Outlaws Trailer?
Yes! During the Xbox Games Showcase 2023, Ubisoft announced Star Wars Outlaws with a stunning new trailer giving fans a look at the newest story set in a galaxy far far away. Check it out:
What Are the Star Wars Outlaws Platforms?
The confirmed platforms for Star Wars Outlaws are Xbox Series consoles. PlayStation 5, and PC. The game was announced as part of the Xbox showcase, but as a Ubisoft title, it is unlikely the game will launch on day one on Xbox Game Pass.
Like many other games at the showcase Star Wars Outlaws is skipping last-gen consoles, which signals that the era of the PS4 and Xbox One may be fully in the rear-view mirror at this point.
When Does Star Wars Outlaws Take Place?
With so many movies, tv shows, and games, the Star Wars timeline is full of stories. Star Wars Outlaws slots in between The Empire Strikes Back and Return of the Jedi. As Ubisoft describes it, this is "a time when the Galactic Empire relentlessly pursues the final defeat of the Rebel Alliance, and the criminal underworld is thriving."
The reveal trailer gives some hints that the game will cross paths with some iconic characters. Fans can see Han Solo frozen in carbonite.
What Is the Star Wars Outlaws Story?
Star Wars Outlaws is a new story that focuses on the scoundrel Kay Ves, a criminal living in the Outer Rim. She lies, cheats, and steals her way through the world to survive. Based on the game's reveal trailer Kay gets an offer from a mysterious man named Jaylen (whom she has a history with) to pull off the greatest heist the outer rim has ever seen.
This means Outlaws will be similar to stories like Solo, Rogue One, or even the recent Andor show. It focuses on non-Jedi characters in the world doing dirty jobs with high stakes. While we don't know what Kay will be attempting to steal it would make sense if she finds herself in the middle of the conflict between the Empire and the Rebellion. Star Wars media has made it clear that both sides tend to hire outlaws to do the most difficult jobs, so Kay could be less heroic than she seems.
What Will Star Wars Outlaws Gameplay Be Like?
The big selling point for Star Wars Outlaws is that it is the first open-world Star Wars game. This makes sense coming from Ubisoft, whose franchises such as Far Cry and Assassin's Creed have defined the modern AAA open-world action game for over a decade.
During the June 2023 Ubisoft Forward, a longer gameplay trailer was shown off that gave fans a look at what can be expected from Outlaws' moment-to-moment action.
On the surface, Outlaws seems to play like most modern AAA action games from Ubisoft. There will be sneaking, and the ability to do takedowns, but when things go south the action takes center stage in adrenaline-pumping blaster fights.
The main mission shows Kay Vess attempting to pull off a small heist. She does this by solving some light environmental puzzles with the help of her creature companion Nix. The open-world nature of the game lets Kay flee and run directly to a cantina.
The reveal trailer and gameplay from Ubisoft Forward put a focus on the game's open world and fluid jumping from land to space. As this is Star Wars, players will not be bound to one planet and Kay can take off and land pretty seamlessly. This means that there is also space combat against the Empire and other scoundrels.
As an outlaw Kay is stuck in the middle of the many crime syndicates in the Outer Rim, Outlaws will have a heavy emphasis on a reputation system, where syndicates will either hate or trust you based on your in-game actions. There was also a moment shown where the player could make a decision that changed how NPCs reacted to Kay, so expect more player choices.