Spider-Man 2 Drops a Massive Clue About Venom's Shocking Identity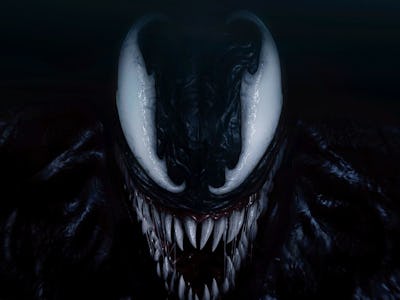 Sony
Peter and Miles will have their hands full in Marvel's Spider-Man 2, coming October 20th. But the most interesting enemy they will face off with is Venom. While the symbiote-suit-wearing web-slinger has a long and complicated history in the comics with multiple people taking up the title, developer Insomniac teased during Summer Game Fest 2023 that its take on the iconic villain will be "something you haven't seen."
The big question leading up to the release of Marvel's Spider-Man 2 remains: Who is Venom? Looking at the comics, there are two major candidates. Out of the many people who have become Venom the two most prominent characters are Eddie Brock and Flash Thompson.
While Eddie Brock might be the Venom most people think of first, he's not going to be in Marvel's Spider-Man 2. Bryan Intihar, creative director at Insomniac Games, said as much during a quick Summer Game Fest interview with host Geoff Keighley. "It is not Eddie Brock," Intihar confirmed.
As for Flash Thompson, the former bully of Peter, he has not appeared in the Insomniac Spider-Man games so far. While Spider-Man 2 could introduce him, it seems unlikely. So we haven't made any progress on our big question. But there is one last possibility: Harry Osborn.
Most known as the son of Norman Osborn (aka, the Green Goblin), Harry has an equally convoluted comics history that includes taking on many villain monikers (most goblin related). However, the first Marvel's Spider-Man game puts a unique spin on Harry's story that acts as the perfect prologue to him becoming this universe's Venom.
Marvel's Spider-Man introduced a version of Harry who had been very close friends with Peter and Mary Jane Watson. However, at the point of the game's narrative, Harry had cut off contact with no explanation. The game eventually reveals the reason for this is that Harry was suffering from a terminal illness and chose to hide this from his friends.
Harry's illness progressed rapidly to the point that his father, Norman, took matters into his own hands. Norman made his son undergo experimental treatments in hopes of curing the disease, eventually putting Harry into stasis. A post-credits scene in the first game shows Norman looking over Harry in, who is suspended and surrounded by a black goo. While this has yet to be confirmed it is very likely the Venom symbiote in the stasis tank with Harry.
Marvel's Spider-Man: Miles Morales also features a post-credits scene that further teases Harry becoming Venom. From Harry's point of view, we see Norman getting impatient and demanding Harry be taken out of stasis, despite warnings that this could have unforeseen consequences.
Fans have long theorized Harry will be Venom in Marvel's Spider-Man 2, which led Geoff Keighley to ask Intihar during Summer Game Fest if the game's Venom was in fact, Harry Osborn. Intihar neither confirmed nor denied and instead just avoided the question. But all evidence points to Venom's new identity being Harry Osborn. Fans will have to wait for the game's release to see what new direction Insomniac take Harry and Venom.