Red Dead Redemption Team Defends Controversial $50 Port: "A Great Value"
Believe it or not, the gamers are mad.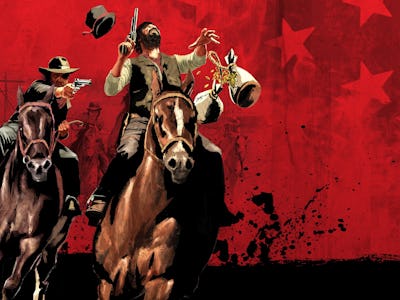 Rockstar Games
The reveal of the Red Dead Redemption "conversion" for PS4 and Nintendo Switch hasn't gone over as well as Rockstar Games probably would have liked. Upon its announcement, players expressed disappointment that the upcoming game won't launch for current-gen consoles (or PC), won't have new visual features and content, and will cost a whopping $50.
When asked about Red Dead Redemption's price tag during a recent Take-Two earnings call (as relayed by IGN), CEO Strauss Zelnick said, "That's just what we believe is the commercially accurate price for it."
Considering that you can get a 4K version of Red Dead Redemption and the Undead Nightmare DLC for $40 (or less) on Xbox Series X|S (playable via backward compatibility), charging $50 for a worse version doesn't make much sense.
Elsewhere during the call, Zelnick said the upcoming Red Dead Redemption conversion is "certainly a great value" because it includes the Undead Nightmare DLC.
On Twitter, gamers have been vocal about their dismay. "Why has Rockstar been making such ridiculous decisions lately?" wrote one fan. "What a disappointment," said another.
It's likely Rockstar is all hands on deck for the development of GTA 6 right now, which could explain why this Red Dead Redemption port is so barebones. But that still doesn't excuse the exorbitant price tag and lack of PC support.
Despite all the grumbling, this version of Red Dead will still probably sell well. We wouldn't be surprised if Red Dead Redemption climbs to the top of the Switch sales charts after launch. Rockstar knows that. And with that in mind, it sort of makes sense that the company isn't pouring as much love into this project as many had hoped.
One of the greatest games of all time deserves better. Perhaps Rockstar will give us the full remake treatment someday, but for now, this "conversion" is all we're getting.
Red Dead Redemption launches for PS4 and Nintendo Switch digitally on August 17.