GTA 6 Leak Proves Rockstar Will Buck Gaming's Worst Trend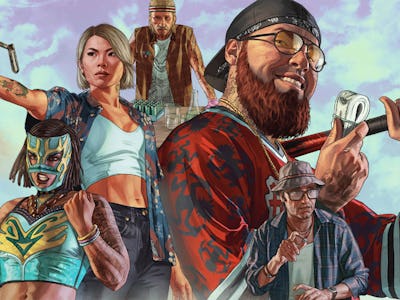 Rockstar Games
Rockstar Games is currently hard at work on the next Grand Theft Auto game (which we're all calling GTA 6 until we get an official title). And while the studio has yet to reveal footage of the game, we do know it's coming. A recent GTA 6 leak indicates Rockstar plans on having a year between the game's reveal and its release.
If true, this move could buck one of gaming's most annoying trends. Publishers often announce video games when they're extremely early in development, with nothing more to show than a logo. When years go by without any updates, gamers are left feeling shortchanged and salty.
The latest claim about a one-year gap between announcement and release come from an insider by the name of Chris Marx, who leaked Payday 3's inclusion during Summer Game Fest and the Cyberpunk 2077 Phantom Liberty DLC release date.
"Therefore, the likelihood of an announcement this year is uncertain, as there is the possibility of a delay resulting in the game's release being pushed back to 2025," they added.
The one-year marketing window between reveal and release is not as common for major AAA games as you might think. For instance, Bethesda revealed The Elder Scrolls VI (the sequel to Skyrim) in 2018, while the game was in pre-production. Since then, the company has yet to offer any meaningful updates pertaining to its development. Metroid Prime 4 was revealed in 2017, before development restarted in 2019. Nintendo hasn't said a word about the project since.
While it can be useful to release a bunch of trailers and demos to market a game, it's a costly endeavor that takes away resources from production. Fallout 4 was revealed and released within a five-month period, which allowed the product to generate excitement while not forcing players to wait years for release.
Rockstar is known for its shorter (relatively speaking) marketing cycles. For example, the company revealed Grand Theft Auto V in October 2011, and the following year, it announced its Spring 2013 release window (before it was delayed to fall 2013). It's not as quick a turnaround as Fallout 4, but it's a lot faster than many other AAA games.
So, if this leak is accurate, it's possible the official unveiling will happen at the end of 2023. It's been speculated that GTA 6 will launch sometime in 2024 or 2025, meaning we'll hopefully get some sort of announcement relatively soon.