Red Dead Redemption Remaster Leak Hints at a Rare Reversal From Rockstar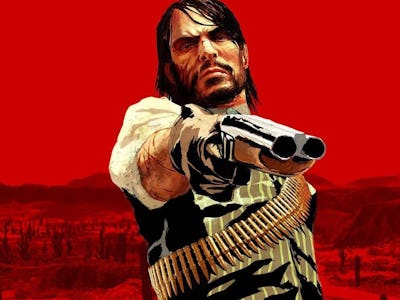 Rockstar Games
A Red Dead Redemption remaster may be in development after all. The game has received a new rating from the Game Rating and Administration Committee of Korea, indicating that it will return in some capacity, possibly as an enhanced version for new consoles. While this would certainly make sense, it seems to contradict a report that Rockstar had apparently scrapped plans for a Red Dead Redemption remaster following poor reception to the GTA Trilogy that launched in 2021.
As noted by Gematsu, the Korean rating for Red Dead Redemption includes the classification code CC-NV-230615-001, which apparently corresponds to console games. This means that — whatever this is — it'll come to consoles, possibly PS5 and Xbox Series X|S. Though, this doesn't mean the game will only come to consoles, as there may be a separate rating for PC later down the road.
But, as reported by Kotaku, Rockstar apparently scrapped plans to release Red Dead Redemption and Grand Theft Auto IV remasters. Rockstar was reportedly shifting its focus to the next mainline Grand Theft Auto game at the time, while hoping fans would forget about the botched GTA Trilogy. So, it's unclear if the Kotaku report was wrong, or if Rockstar changed its mind.
Considering Rockstar Games hasn't released anything since the aforementioned GTA Trilogy, it's possible the company plans to release a Red Dead Redemption remaster sometime soon, maybe in time for the holidays later this year.
The original Red Dead Redemption is hard to play in 2023, due to being locked on PS3 and Xbox 360. It launched in 2010, but never came to PC, and was never ported to other platforms, making one of Rockstar's best games inaccessible to a lot of players. Since the game is 13 years old at this point, it certainly would benefit from enhanced visuals and gameplay improvements to make it enjoyable in 2023.
Speaking of which, it's not outlandish to expect this potential remaster to play more like its sequel, Red Dead Redemption 2. As spotted by Redditor New-Camel-5219, the new rating for Red Dead Redemption is a bit different from its 2010 counterpart. One aspect of the Korean rating mentions the phrase "body damage," which has only ever appeared in DOOM and Red Dead Redemption 2. This seems to indicate that this remaster will be in line with Red Dead Redemption 2, offering more realism.
Rockstar doesn't publish new games often, and instead has made a habit of launching remasters while also supporting GTA Online in between new releases. For instance, the company has released three versions of Grand Theft Auto V since its initial launch in 2013, and has also published a Bully remaster for mobile devices, along with GTA: The Trilogy — The Definitive Edition. The company's last "new" release was Red Dead Redemption 2, which is nearly five years old at this point.
Of course, Rockstar is currently hard at work on GTA 6, which is rumored to launch sometime in 2024 or later. The game hasn't been officially revealed and may not be ready for some time, so Rockstar might want to pad out its release schedule with another remaster — and what better game than Red Dead Redemption? We'd also happily take a GTA IV remaster, as well.