After Years of Rumors, Red Dead Redemption Returns — With a Catch
The iconic Western deserves better.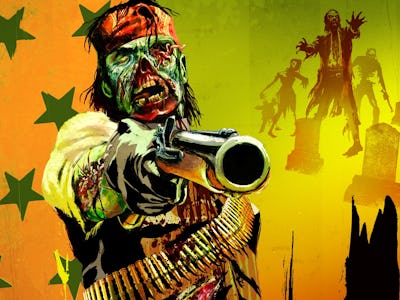 Rockstar Games
The rumors were true, kind of. Red Dead Redemption is back! After months of speculation, Rockstar finally confirmed that a new version of Red Dead Redemption will launch later this month, making it easier for more players to experience the classic Western adventure. But the upcoming release comes with its fair share of caveats — mainly that it's a mere port — or as Rockstar calls it, a "conversion" — with few new-gen enhancements.
Rockstar revealed that the upcoming Red Dead Redemption conversion will only be available for PS4 and Nintendo Switch — with no dedicated PC or new-gen version. Because of this, the port will be barebones, with minimal enhancements, sich as trophies and additional language support.
Since the Xbox 360 version of Red Dead Redemption is playable on Xbox One and Series X|S thanks to backward compatibility, The PS4 version will be playable on PS5 via backward compatibility, too. PC players, on the other hand, are left in the dust.
Rockstar is known for making incredibly impressive and realistic experiences like Red Dead Redemption 2 and Grand Theft Auto V. But especially after the widely dunked-on release of Grand Theft Auto: The Trilogy – The Definitive Edition back in 2021, the studio seems like it's less focused on quality.
The initial response to the Red Dead announcement has been mixed. Players are disappointed with the $50 price tag, the absence of new features, and the lack of a PC version. In a golden age of remakes and remasters — like Resident Evil 4, Dead Space, and Alan Wake Remastered — it's easy to see why.
Red Dead Redemption deserves more love and care than a straightforward port. While a full remake in the vein of The Last of Us Part I would have been nice, a remaster would have been great too. It's awfully hard to imagine loads of people cheerfully playing $50 for this port with no visual or performance enhancements and no additional content.
Rockstar is currently working on Grand Theft Auto 6, which has undoubtedly taken up many of its resources. This could explain why the Red Dead port is so barebones, but it's hard to believe Rockstar didn't have the staff and budget to do more with Red Dead. If any studio could pour resources into a meaningful remaster, it's Rockstar — you know, the company that produced GTA V, the most profitable entertainment product ever made.
Red Dead Redemption launches for PS4 and Nintendo Switch digitally on August 17, with a physical edition releasing on October 13.