Can't Wait for Tears of the Kingdom? 8 Stunning Open-World Games to Play Now
The Legend of Zelda: Breath of the Wild defined an entire decade of gaming.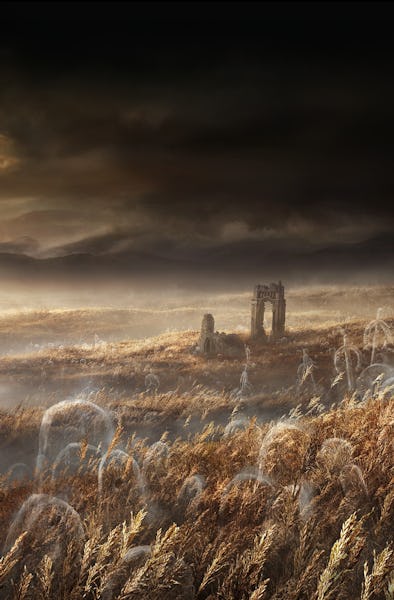 Bandai Namco Entertainment
In many ways, The Legend of Zelda: Breath of the Wild revolutionized the open-world formula, giving players an expansive playground to explore with very few rules. Sure, open-world games have been around for a while, but BotW truly felt limitless in terms of what it lets players do. Its upcoming sequel, Tears of the Kingdom, hits the Nintendo Switch in May, and while the wait still seems agonizing, there are plenty of other games with similar scope and vibes. Here are eight games like Breath of the Wild to hold you over until Tears of the Kingdom's release.
8. Metal Gear Solid V: The Phantom Pain
When it comes to offering a large world with almost no rules, Metal Gear Solid V: The Phantom Pain is a prime example of how to do things right. Sure, it's lacking in the story department, but if you're into BotW for the gameplay, Phantom Pain will scratch a similar itch. It offers plenty of things to do — and nearly endless ways to do them — which truly lets your imagination run wild.
7. Sea of Thieves
Sea of Thieves doesn't exactly play like BotW, but it has a similar tone and presentation, with more of a lighthearted approach. We appreciate how Sea of Thieves absolutely nails the sense of wonder when exploring the vastness of the open sea, much like the way BotW allows players to explore its immense, varied world. Sea of Thieves is also a top choice for those looking to squad up with other players, allowing you to be the band of pirates you've always wanted to be.
6. Marvel's Spider-Man
At first glance, Marvel's Spider-Man might not seem at all like BotW, but the two have more in common than you might think. Simply being in the world of Hyrule is awe-inspiring, and the same can be said about exploring Manhattan as Spider-Man. The best thing about Marvel's Spider-Man is simply traversing the world, thanks to the expertly designed swinging mechanics.
5. Immortals Fenyx Rising
BotW has plenty of heart and personality, and that's one thing we love about Immortals Fenyx Rising, an underrated gem from Ubisoft. This game is arguably most similar to BotW in terms of mechanics, as it allows you to practically climb anything and has a huge world to explore. But beyond that, Immortals Fenyx Rising has a wonderful tone that leans into humor, similar to BotW.
4. Genshin Impact
BotW and Genshin Impact have been compared to one another frequently, and while the two do have plenty in common, they also stand on their own. Genshin does include a large open world and even a similar art direction, but instead, leans more into live-service elements, with an emphasis on cooperative action, and in-game events.
3. The Witcher 3: Wild Hunt
Another beloved aspect of BotW is just how deep its many systems and mechanics are, from its progression, gear, and RPG mechanics. If you like those systems, you should try The Witcher 3: Wild Hunt, a game that swept the video game industry by storm when it launched in 2015. It's rich with story, has a variety of quests, and offers plenty of different gameplay styles to choose from.
2. The Legend of Zelda: Link's Awakening
If you're straight-up looking for more Zelda on the Switch, we recommend the Link's Awakening remake. This is a remake of the 1993 Game Boy game of the same name, featuring revamped mechanics and modern visuals. It plays more traditionally than BotW, with a greater emphasis on dungeons than open-world exploration, but is still a thrilling, cute adventure.
1. Elden Ring
Elden Ring has little bits and pieces of nearly every game on this list. Its greatest strength, however, is the way it encourages exploration while sprinkling surprises around every corner. That's something BotW does well, and Elden Ring succeeds in this regard, throwing you into wild situations that will surely catch you off guard. Simply stumbling upon a hidden cave or a powerful new item in Elden Ring is enough to keep you hooked, just like BotW.