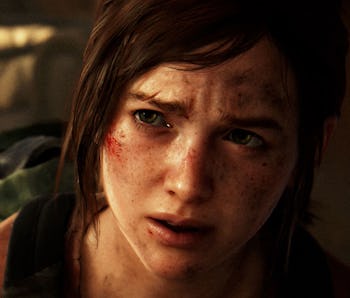 Braiiiins!
7 post-apocalypse games like The Last of Us
When you can't get enough zombie action.
Sony
With the upcoming release of The Last of Us HBO TV adaptation, now is the best time to play the video game series it's based on. But what if you've already finished both installments and the DLC? Thankfully, there's no shortage of stellar post-apocalyptic games to try — many of which feature compelling stories and gameplay to match. Some focus more on narrative, others are geared towards challenging gameplay, and some can even be experienced with a friend online. These are seven games like The Last of Us and The Last of Us Part II you need to play ASAP.
7. Telltale's The Walking Dead
When it comes to mirroring the relationship of father and daughter, Telltale's first season of The Walking Dead comes closest to The Last of Us. Sure, The Walking Dead is a point-and-click adventure game, but in terms of its story — which involves a father figure taking a young girl under his wing — both games are quite similar. It's also a fantastic choice for those who don't play games often, as The Walking Dead doesn't require twitch reflexes to complete. Bet you can't make it through this game without crying.
6. State of Decay 2
While many games similar to The Last of Us are linear, State of Decay 2 is far more open, giving you the freedom to do what you want. It features heavy RPG elements, giving you the ability to play as various survivors who all have different abilities and skill sets. You'll need to recruit other characters to oversee your bases, while also fending off hordes of undead. The best part is that you can play State of Decay 2 online with friends, offering plenty of ways to enjoy it.
5. A Plague Tale: Innocence
One reason The Last of Us is so beloved is because of its story, which is arguably the best video game narrative ever. If the story is your main focus, you absolutely need to try A Plague Tale: Innocence. This game follows brother and sister Hugo and Amicia as they attempt to escape from a rat-infested French city during the 14th century. Narrative and cinematics are emphasized here, but it also features stealth gameplay from a third-person perspective. Its sequel, A Plague Tale: Requiem, is excellent, too.
4. Metro Exodus
While Metro Exodus might not seem anything like The Last of Us on the surface, the two have more in common than you might think. Metro Exodus nails the survival-horror formula, offering limited resources, but just enough for you to get by — while also encouraging you to search every nook and cranny. It leans a bit more into realism, but that's what makes it so immersive and downright horrifying.
3. Days Gone
Bend Studio's Days Gone is not without its flaws, but it's an unjustly dismissed game that doesn't get the credit it deserves. Its combat is similar to that of The Last of Us, allowing you to sneak around and take out enemies from behind, or challenge them head-on. The controls and gameplay are expertly designed, making every combat scenario feel satisfying. And tying everything together is a beautifully realized version of Bend, Oregon.
2. Dying Light 2: Stay Human
One of 2022's most underrated games was Dying Light 2: Stay Human, an open-world first-person zombie adventure. This game is massive, featuring numerous branching paths, and what feels like an endless amount to do. While its horror elements are a shining force, the main draw is its fluid parkour movement, which allows you to free-run across rooftops through the city. It's a nice change of pace from what you'd expect from an action zombie game.
1. Resident Evil 2 (Remake)
Serving as a remake of the 1998 horror game, 2019's Resident Evil 2 is exactly what it needed to be. It modernized nearly every aspect introduced 25 years ago — from the gameplay to its visuals and mechanics — while retaining the heart and soul of the original. But above all else, it's horrifying beyond belief, rivaling even the scariest moments from The Last of Us.