All 24 Game Boy and GBA Games Coming to Nintendo Switch Online
Some games don't lose their shine.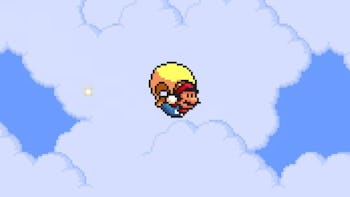 Nintendo
The February 2023 Nintendo Direct promised an update on Nintendo games releasing in the first half of 2023, including Pikmin 4, Bayonetta Origins: Cereza and the Lost Demon, and The Legend of Zelda: Tears of the Kingdom. It also dropped a boatload of surprise goodies for retro gaming fans.
Nintendo made it clear since the Switch's infancy that it cared about modernizing older games to appeal to both veteran gamers and a new generation interested in older games. So, what better way than to announce more than 20 Game Boy games and GBA games for the Nintendo Switch?
Here's a list of all 24 Game Boy and Game Boy Advanced games announced during the latest Direct.
Game Boy games
During the February 2023 Nintendo Direct, the company announced thirteen Game Boy games for the Nintendo Switch Online package. All of them originally launched for the Game Boy, Game Boy Color, or Game Boy Pocket.
These nine Game Boy games are available to play starting today:
Tetris
Super Mario Land 2 - 6 Golden Coins
The Legend of Zelda: Link's Awakening DX
Gargoyle's Quest
Game & Watch Gallery 3
Alone in the Dark: The New Nightmare
Metroid II - Return of Samus
Wario Land 3
Kirby's Dream Land
Players can choose between three screen filters while playing Game Boy games: the Game Boy, Game Boy Color, and Game Boy Pocket filters. The Game Boy one has the handheld's iconic pea soup-colored screen. Also, up to two Nintendo Switch Online subscribers can play together locally or online if the game has a multiplayer component.
These four other games will be added in the future:
The Legend of Zelda: Oracle of Seasons
The Legend of Zelda: Oracle of Ages
Pokemon Trading Card Game
Kirby Tilt 'n Tumble
Game Boy Advance games
The February 2023 Nintendo Direct also confirmed eleven Game Boy Advanced games coming to the Nintendo Switch Online + Expansion Pack.
Expansion pack subscribers can play these six GBA games on their Nintendo Switch starting today.
Super Mario Advance 4: Super Mario Bros. 3
WarioWare, Inc.: Mega Microgame$
Kuru Kuru Kururin
Mario Kart: Super Circuit
Mario & Luigi: Superstar Saga
The Legend of Zelda: The Minish Cap
Standard subscribers will only have access to Game Boy games, not the GBA ones. Instead of just two people, up to four can play the GBA games together locally and online.
Five more GBA games will be released at a later date:
Metroid Fusion
Kirby: Amazing Mirror
Fire Emblem: The Blazing Blade
F-Zero: Maximum Velocity
Golden Sun
Do later games have a release date?
Unfortunately, no. The February 2023 Nintendo Direct teased the games coming at a later date with box art previews, but no actual time frame for when to expect them.