Everything you need to know about Fall Guys Season 3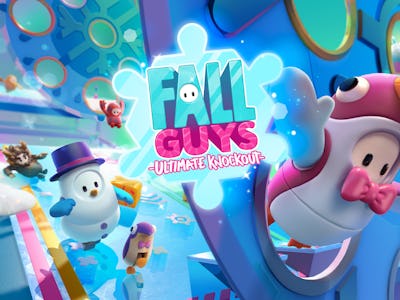 Fall Guys is still going strong. Season 2 is still in full swing on PC and PlayStation 4, and the game has crossed over with franchises like Sonic the Hedgehog and Godzilla. Now, The Game Awards let us know what we should expect from the next season and when we should expect it. This is everything we know about this winter's new season of Fall Guys: Ultimate Knockout.
What were your favorite games and gaming moments of 2020? Take our poll!
When is the Fall Guys Season 3 release date?
An exact release date for the Season 3 of Fall Guys was revealed at The Game Awards. It will be released on December 15, 2020, closing out a successful year for the game. This release date could be estimated based on previous seasons and various teases since then. Teases on Twitter seem to hint that the first trailer for the new season will drop during The Game Awards 2020.
That indicated that Fall Guys Season 3 would release sometime after December 10. While the new season didn't launch alongside The Game Awards, it's coming out shortly thereafter.
Is there a Fall Guys Season 3 trailer?
The trailer for the third Season of Fall Guys debuted at The Game Awards 2020, showcasing new shows, costumes, and more. Check it out below:
What is the Fall Guys Season 3 theme?
While Season 2 took the game to medieval times, Season 3 will be themed after the winter season. The Fall Guys: Winter Knockout theming makes a lot of sense as the new season will likely start in December and run through February. Because Fall Guys Season 3 is winter themed, expect the new costumes, mechanics, and shows it introduced to fall under that theme.
The key art and theme for Season 3 were revealed on Twitter as part of an ARG started by the Fall Guys' Twitter account. It tasked people with tweeting out #Jigsawus, and 300 people were sent individual parts of an image. After fans were able to put all of the images together, they discovered the key art and theme for the new season of Fall Guys, which the official account subsequently tweeted.
What are Fall Guys Season 3's new skins, shows, and features?
Many of the new shows and costumes that are coming to Fall Guys as part of Season 3 were revealed at The Game Awards. The new skins include ones based on Penguins and Snowmen, while new stages including one where players must jump through a series of openings in giant snowflakes and another in which the player must roll snowballs.
A new Penguin creature that the developers have named "Pengwin" was teased prior to The Game Awards, and during the show, we learned that this creature will be something that players have to catch in one of the new season's shows. A blog post in October also teased that a variation of See-Saw that uses moveable blocks is in the works, so that could show up in the game this season even though it wasn't in The Game Awards trailer.
Since as far back as August, Mediatonic has also teased that they are looking into cross-play and cross-progression for Fall Guys. As this feature still isn't in the game and wasn't mentioned during The Game Awards, it's possible that the start of Season 3 gives them the perfect opportunity to introduce it. We should get a better idea of what to expect from Season 3 of Fall Guys as we get closer to it.
When will we learn more about Fall Guys Season 3?
The Game Awards gave us our biggest divulgence of information on Fall Guys Season 3 yet. That said, it didn't show any gameplay. We are bound to learn even more about Fall Guys Season 3 as we approach its start. Season 2 saved some cool new features for its season's launch trailer, and the same is bound to happen with Fall Guys Season 3.
Fall Guys: Ultimate Knockout is available now for PC and PS4.
This article was originally published on