The 10 Best Cyberpunk 2077: Phantom Liberty Mods You Need to Install First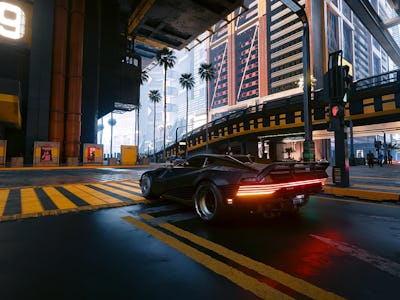 FuzzyMangos/NexusMods
Cyberpunk 2077 is one of the best video game comeback stories this side of A Realm Reborn. What launched as a nigh unplayable mess better suited for making YouTube bug compilations than actually playing has had a major critical revival thanks to a series of patches and the recent Phantom Liberty DLC.
Of course, well before Cyberpunk 2077 2.0, modders were hard at work shaping the game into something more worth playing. That 2.0 update also broke mod compatibility, however, and some have yet to come back online.
This list contains mods that are all confirmed to work with 2.0, but if you venture into others, make sure you check compatibility first. Many of these also require additional mods to work, which are listed under Requirements on their NexusMods page. With all that in mind, here are the best Cyberpunk 2077 mods to get the most out of the new Night City:
Mango's Ultra Reshade
Reshades are an ever-popular category of mod that lets you add post-processing effects to change the lighting, color, and overall look of games, and Mango's Ultra Reshade is the fan-favorite option for Cyberpunk 2077. It removes a lot of blur and color tinting to make the game's lights and colors more vibrant without really changing its overall feel.
Mango's Ultra Reshade on NexusMods
Neon Genesis
For a slightly more stylized aesthetic overhaul, you can try Neon Genesis. This mod tweaks Cyberpunk 2077's lighting, adding more depth to colors and contrast to lights, along with changes to lens flares, film grain, and atmospheric fog for a moodier look.
Cyberpunk 2077 HD Reworked
Cyberpunk 2077 HD Reworked improves nearly every environment texture in Cyberpunk 2077 to make the whole game look more detailed. Everything from vegetation to graffiti gets an upgrade with this mod, which has versions available for both high-end and mid-tier computers.
Cyberpunk 2077 HD Reworked on NexusMods
Enhanced Weather V4
You might be surprised how much of a difference Enhanced Weather V4 makes. By adding entirely new weather conditions to Cyberpunk 2077 and removing restrictions that limit the severity of weather changes, it makes Night City feel more like a living place. There's also an optional "Bladerunner version," that adds much more rain while cutting down the sunny days.
Enhanced Weather V4 on NexusMods
Photo Mode Unlocker 2.0 XL
Especially with graphics mods installed, photo mode screenshots are a great way to show off your game. Photo Mode Unlocker greatly expands Cyberpunk 2077's photo mode by adding new poses and effects while giving you more control over the camera.
Photo Mode Unlocker 2.0 XL on NexusMods
Infinite Attribute Reset
Infinite Attribute Reset only does one simple thing, but it makes Cyberpunk 2077 much more flexible as a result. By default, you can only reset your character attributes once in Cyberpunk 2077. This mod adds a button to the character menu that lets you redistribute points at any time, meaning you're no longer locked into whatever upgrade path you choose at the start.
Infinite Attribute Reset on NexusMods
I Really Want To Stay At Your House
Night City is a less lonely place with I Really Want To Stay At Your House installed. This mod lets romanceable NPCs sometimes stay at your character's apartment once you're in a relationship. With versions for Judy, Panam, River, and Kerry, it makes your romance feel less like a one-way affair and includes modifications from the also popular Romanced Enhanced mods to give your partner more animations and interactions.
I Really Want To Stay At Your House - Judy on NexusMods
I Really Want To Stay At Your House - Panam on NexusMods
I Really Want To Stay At Your House - River on NexusMods
I Really Want To Stay At Your House - Kerry on NexusMods
Equipment-EX
Tired of needing to swap out your favorite jacket for an uglier fit with better stats? Equipment-EX adds a new wardrobe function that lets you save custom outfits and display them over your equipped gear so you never have to choose between style and substance again.
Immersive First Person
After you've gone through the trouble of picking out the perfect outfit, Immersive First Person lets you admire it. Immersive First Person lets you see your character's full body when you look down so you can actually appreciate the style you've crafted.
Immersive First Person on NexusMods
Car Modification Shop
The extremely impressive Car Modification Shop adds a system for tweaking Cyberpunk 2077's vehicles. Complete with in-game repair shops and custom UI, Car Modification Shop lets you swap out vehicle parts, including your engine, suspension, and brakes, for better performance.