Thunderbolts movie may solve one of Marvel's biggest Phase 4 problems
It's time for Marvel to start grouping together more of its characters.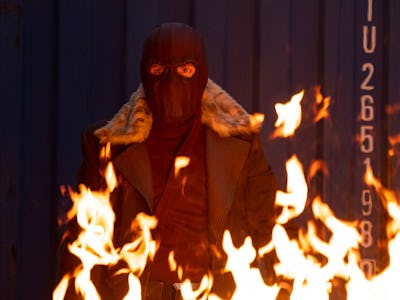 Much like our own universe, the Marvel Cinematic Universe continues to expand at a rapid pace. That might not seem like a problem, but it is. There are, after all, Kevin Feige only has so many hours in a day to produce movies and TV shows. As a result, many MCU characters have fallen by the wayside in recent years while Marvel Studios keeps its spotlight steadily locked on core Avengers like Doctor Strange and Spider-Man.
Fortunately, Marvel may be taking the necessary steps to address this issue. Contrary to what some Marvel fans might have expected, however, the studio isn't resolving its roster problem by cutting certain characters from the MCU, but by bringing them together more often.
Thunderbolts marks a new era for the MCU
On June 9, it was revealed that Marvel is in the midst of developing Thunderbolts, a new MCU-set movie centered on a team of anti-heroes. Director Jake Schreier will helm the project, but little is known about its plot or cast. Nonetheless, many fans have taken the Thunderbolts announcement as a strong sign that Marvel is, indeed, building toward multiple new MCU team-ups.
In addition to Thunderbolts, it has been heavily rumored that Marvel is busy planting the seeds for future projects centered around the Young Avengers and the Midnight Sons. Taking that into account, it seems highly likely right now that Thunderbolts is just one of several new crossover projects in the works, all of which may focus on the formation of new superhero teams within the MCU.
If that's actually what the future holds, then it looks like Marvel may finally be on the verge of fixing one of its biggest ongoing problems: the studio's inability to give all of the MCU's heroes and villains their moments in the sun. The studio may still be unable to make solo titles for all of its characters, Marvel will have a much easier time spotlighting the MCU's various protagonists and antagonists if they are all members of their own superhero teams.
The Inverse Analysis — Segmenting its characters into teams like the Thunderbolts, the Midnight Sons, the Young Avengers, and the Avengers would make it a lot easier to manage the MCU's growing lineup. In fact, a trio of movies about the Thunderbolts, Young Avengers, and Midnight Sons would give Marvel the chance to spotlight nearly all of the MCU's significant characters without having to worry about making solo projects for each of them.
When you look at it from that perspective, a movie like Thunderbolts doesn't just seem like a vehicle for Marvel to create a new franchise for itself, but also one that'll allow the studio to bring a number of its characters together under one umbrella. That makes Thunderbolts a title that can both continue to expand the MCU and help Marvel manage it better.