The Last of Us Season 2 Renewal: Everything We Know So Far
Hear that? That's the sound of HBO's best TV show coming back for Season 2.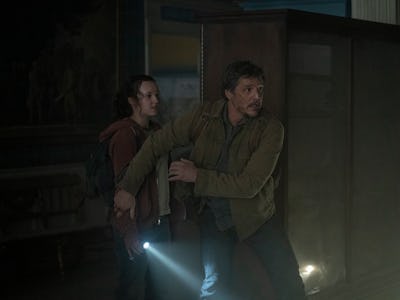 HBO
Beware the Clickers, because there is more of The Last of Us coming to HBO.
On January 27, just weeks after its freshman season premiere, The Last of Us has been officially renewed for a second season. It's unsurprising given the show's strong showing as a critical darling and draw to both HBO and the HBO Max streaming platform.
"I'm humbled, honored, and frankly overwhelmed that so many people have tuned in and connected with our retelling of Joel and Ellie's journey," said executive producer Neil Druckmann in a statement. "The collaboration with Craig Mazin, our incredible cast and crew, and HBO exceeded my already high expectations. Now we have the absolute pleasure of being able to do it again with season two!"
While there is still little actually known about Season 2, here's everything we know so far about the future of The Last of Us.
When will The Last of Us Season 2 premiere on HBO?
There is currently no premiere date for The Last of Us Season 2. The show finished principal photography of its first season in June 2022 (with reshoots done in October). Theoretically, work on Season 2 can start now, however there is a plethora of work to be done before cameras can roll again. A premiere date of 2024 is about the earliest the show can return.
What is the plot of The Last of Us Season 2?
Both Druckmann and showrunner Craig Mazin have hinted that Season 2 of The Last of Us will cover the story of The Last of Us Part II, the 2020 sequel to the original video game. "I don't like filler," Mazin told THR in early January.
Without spoiling too much, Part II takes place four years after the events of the original, with both Joel and Ellie living in Wyoming. The two struggle to continue surviving the post-apocalypse, while meeting new friends and enemies along the way.
Who is starring in The Last of Us Season 2?
A full cast list has not been announced for Season 2. It is safe to assume that both Pedro Pascal and Bella Ramsey will return as Joel and Ellie respectively. However, nothing has been made official just yet.
Where can I watch the trailer for The Last of Us Season 2?
A trailer for Season 2 has not yet been released.
Will there be a Season 3 renewal?
At the moment, a third season is unlikely. In an interview with THR, both Druckmann and Mazin say they're hoping to avoid a Game of Thrones situation by producing more television without the proper source material to guide the way. "We have no plans to tell any stories beyond adapting the games," Druckmann said. "We won't run into the same issue as Game of Thrones since Part II doesn't end on a cliffhanger."
Mazin added, "I don't have any interest in a spinning-plates-go-on-forever show... Endings mean everything to me."
Developer studio Naughty Dog hasn't yet announced plans for a third Last of Us game, of which a third season could adapt, however Druckmann does believe "there's more story to tell."
In a lengthy response to BuzzFeed published on January 25, Druckmann said of a possible third game:
"We've been pretty open that the next Last of Us game is going to be this multiplayer experience, where you'll be able to enter the world of The Last of Us with your friend and get to experience the tension and the brutality of that world — and a brand new story and cast of characters that live in another city that we haven't seen yet in the world of The Last of Us. This is going to be another chapter in the universe of The Last of Us ... Beyond that, I know there's a bunch of people wondering about The Last of Us Part 3 and whether that will be a thing or not."
Druckmann added: "Likewise, with The Last of Us, it's up to us whether we want to continue it or not. Our process is the same thing we did when we did Part 2, which is if we can come up with a compelling story that has this universal message and statement about love — just like the first and second game did — then we will tell that story. If we can't come up with something, we have a very strong ending with Part 2 and that will be the end."
The Last of Us Season 1 airs Sunday nights at 9 p.m. Eastern on HBO.