HBO's Best Post-Apocalyptic Show Is In Big Trouble
The Last of Us needs to bunker down a little longer.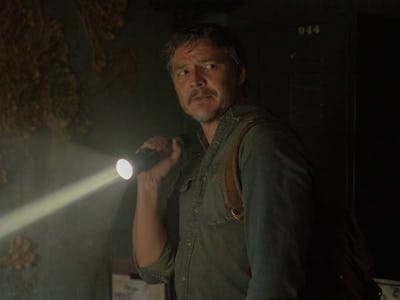 HBO
Fans of The Last of Us are familiar with time skips. While Episode 1 was set in 2003, the action then flashed forward 20 years, and we see a variety of flashbacks throughout the series. In fact, Episode 3's heartbreaking love story between Bill and Frank is capped off with a letter Ellie reads to Joel dated this exact day, August 29, 2023.
It's good fans are comfortable with all this skipping around, because in reality there may be a bigger time gap than we first thought between The Last of Us Seasons 1 and 2, according to co-showrunner Craig Mazin.
In conversation with Entertainment Weekly's The Awardist podcast, Mazin reveals all the plans for Season 2 are in place. However, the impasse between the studios and the striking writers and actors guilds has suspended the vast majority of work on the show.
Mazin and co-showrunner Neil Druckmann are keeping some crewmembers employed and working off the Season 2 outline and Episode 1 script Mazin finished mere hours before the writers' strike began. However, it's simply no longer possible to stick to the original production schedule. "I think it's becoming essentially a near certainty that we won't be able to start [filming] when we were hoping to start, which is upsetting," Mazin said. "We are all raring to go."
It's a disappointing development, but writers and actors earning fair wages come first, and at least some production work is moving ahead. And, because the video game's sequel, The Last of Us Part 2, jumps ahead quite a few years, it seems safe to assume Season 2 will also contain a sizable time jump. So this isn't going to be a Stranger Things situation where the cast begins to rapidly outage the story.
There's no telling when production on The Last of Us Season 2 can begin in earnest, but longtime fans are no strangers to waiting. There was a seven-year gap between the original video game and Part 2, so Season 2 will improve on that timeline as long as it releases sometime before 2030.
The Last of Us Season 1 is streaming on Max.