Secret Invasion Runtime Proves It's an Important First for Marvel TV
No more pastiches and serialized movies.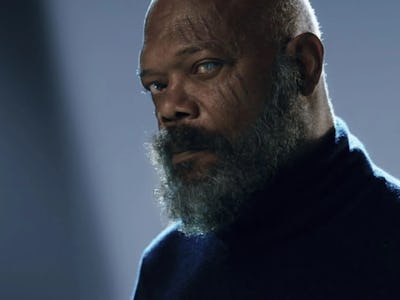 Marvel Studios
It's been a while since the release of the most recent MCU TV series, She-Hulk: Attorney at Law. She-Hulk was the latest in a line of shows that experimented with the format, from the time travel adventures in Loki to WandaVision's love letter to the medium itself. But as we move into Phase Five, Marvel's approach is shifting. The next series, Secret Invasion, has a surprising runtime that suggests it won't just be Nick Fury's moment in the spotlight: it will be Marvel's first true television event.
According to Empire Magazine, Secret Invasion will consist of six hour-long episodes, an unusually long runtime for Marvel TV. While this isn't new, it's still great for Marvel fans. This runtime is similar to The Falcon and the Winter Soldier, which also boasted six episodes that ran an average of 55 minutes. But that was one of Marvel's first TV shows, made back when the franchise was finding its feet in a new medium. Meanwhile, Secret Invasion seems to be bolstered by an increased marketing campaign and a lot of feedback on what does and doesn't work for Marvel on Disney+.
Six hour-long, heavily promoted episodes could make Secret Invasion feel like more than just another Marvel series. Instead, it has the tone of a limited series, akin to the prestige miniseries you'd find on HBO. It seems unlikely there will be a second season; a conspiracy can only be uncovered once, after all. Meanwhile, Loki is getting a second season, WandaVision is getting a spinoff, and the new Captain America established in The Falcon and the Winter Soldier will star in his own upcoming movie.
Secret Invasion doesn't appear to be setting up any future plot points or establishing new characters, and this runtime further suggests the show will be a story in its own right, rather than serving as a prelude to a future adventure. With Samuel L. Jackson in the starring role, this should make MCU television feel fresh again.
Secret Invasion premieres June 21 on Disney+.