Oppenheimer's Streaming Release Date Could Be Even Later Than You Think
Don't count on a summer stream.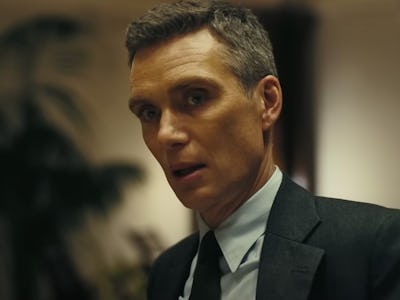 Universal
Christopher Nolan's relationship with streaming is complicated. His highly-publicized falling-out with Warner Bros. Pictures, which distributed nine of his 11 feature films, came down to streaming. Nolan severed his ties after the studio established a simultaneous theatrical and streaming release model for many of its 2021 films. That nearly included Tenet, Nolan's last Warner-backed project, but the director managed to secure an exclusive theatrical release.
Regardless, Nolan moved on to Universal. His latest film, Oppenheimer, has become an unconventional blockbuster, grossing over $80 million in its opening weekend. IMAX showings are completely sold out in most theaters, which could continue for quite a while. According to Puck, Nolan signed with Universal for their cushy 120-day theatrical window, which means Oppenheimer could play in theaters until November. Most Universal films stream between 45 days and 120 days after their theatrical release, and given its early box office success, Oppenheimer may not be available to stream for several months.
Oppenheimer will eventually stream on Peacock, but fans may be waiting all the way until Thanksgiving. Nolan will likely want Oppenheimer to be seen in his ideal format for as long as possible, and it's standard for Universal to support his wishes. While The Super Mario Bros. Movie transitioned to video on demand 41 days after its in-theater premiere, the studio has honored its 120-day window for other films.
Universal's last summer blockbuster, Nope, opened in July 2022 and remained in theaters through September. Nope premiered on Peacock in mid-November, but it was also available on VOD a few months earlier. Universal could do the same for Oppenheimer, but if it continues to dominate the box office, the studio may want to keep its momentum going. Time will tell, but Oppenheimer is one of just a few films reinvigorating the box office after record pandemic-era losses, so hopefully it can continue its streak through the summer.
Oppenheimer is currently playing in theaters.