Unlike Most Blockbusters, Oppenheimer Could Actually Earn Its Epic Runtime
If anyone can justify straining your bladder, it's Christopher Nolan.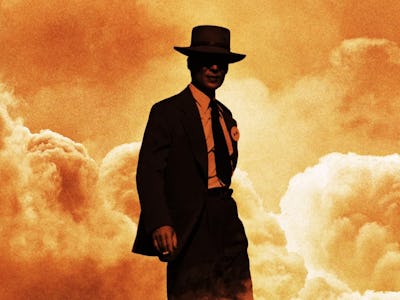 Universal Pictures
One of the most anticipated movies of 2023, aside from Barbie, has released its official runtime, and it would be a doozy… if it weren't in the hands of one of cinema's most capable filmmakers. Christopher Nolan's Oppenheimer will explore the controversial and legendary life of J. Robert Oppenheimer, the theoretical physicist who helped create the atomic bomb. While technically not a war movie, Oppenheimer marks Nolan's second venture into World War 2, after tackling it from the skies with 2017's Dunkirk.
Since the first stunning IMAX trailer attached to Nope last year, excitement for Nolan's 12th film has been building. Its stacked cast includes frequent collaborator Cillian Murphy as the scientist, as well as Emily Blunt, Robert Downey Jr., Florence Pugh, Rami Malek, and Benny Safdie, among other talents. That's a lot of recognizable faces to stuff in one movie, but the film's runtime proves there will be more than enough screen time to go around.
According to The Direct, Oppenheimer is floating around a clean three hours, with wiggle room to go slightly up or down. This would make it Nolan's longest film, beating out the 169-minute sci-fi epic Interstellar. Considering the movie is set to follow 40 years of Oppenheimer's life, a runtime this long isn't exactly surprising.
Still, there's been a lot of discussion lately about whether blockbusters are getting too long. There are certainly some bloated features out there, but if anyone can use all that time to their advantage, it's Nolan. His movies have grown longer since the 117-minute Memento, but you'd be hard-pressed to say film like The Dark Knight and Inception don't warrant their nearly 3-hour lengths. With a story as momentous and complex as this one, it makes sense that Oppenheimer would need such a staggering runtime. Audiences can decide for themselves when it releases on July 21.