3 ways Marvel Phase 5 can fix the MCU's biggest problems
Phase 4 was a strange period in time for the MCU.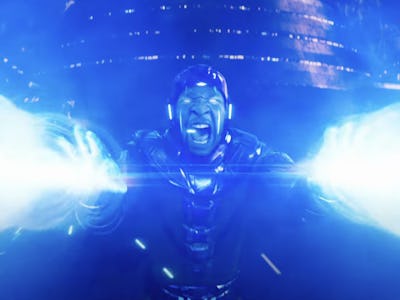 The Marvel Cinematic Universe Phase 4 started off with a bang. Not only was it the first time TV shows were a part of the main canon, but these TV shows were launching on a barely year-old streaming service. Thanks to movie delays, TV shows were about all we had for much of 2020 and 2021. But that was okay. Fans just assumed the big crossover movies would come later.
Well, more than two years later, that still hasn't really happened. We got the introduction of variants in Loki, saw some meta-crossover in Spider-Man: No Way Home and She-Hulk: Attorney at Law, and were introduced to swaths of new characters in Doctor Strange in the Multiverse of Madness and Eternals. But what was Phase 4 for, and how can Phase 5 learn from it? Here are three ways that the MCU's Phase 5 can learn from the biggest mistakes of Phase 4.
3. Avengers (Re-)Assemble
Avengers: Endgame left the characters of the MCU reeling, and ever since there's been a sense of rebuilding throughout every Phase 4 project. Black Widow allowed Scarlett Johannssen to say goodbye to her original Avengers role and usher in a new generation, Hawkeye allowed Jeremy Renner to say goodbye to his original Avengers role and usher in a new generation, She-Hulk allowed Mark Ruffalo to (possibly) say goodbye to his Avengers role and ... you see the pattern.
But in the midst of all the baton-passing, there wasn't a single chance for all these disparate characters to come together yet again, just as they've done for the past four movies. Instead, we had to catch up with these characters separately. The MCU, thankfully, already has a solution in place: Phase 6's Avengers: Kang Dynasty, which will build on Phase 5's set-up of a huge villain: Kang the Conqueror.
2. Kang the Conqueror
Jonathan Majors brought Kang the Conqueror to life when he appeared in Loki. At least, that's what we thought, but the truth is a lot more complicated. Majors played He Who Remains in Loki, and warned about his evil variants — Kang the Conqueror being the most terrifying. He's now set to be the main villain of Phase 5, from his introduction in Ant-Man and the Wasp: Quantumania to the finale in Avengers: Kang Dynasty in 2025, which makes the latter part of Phase 6.
Phase 4's main "villain" was basically the leftover grief and trauma from the events of Endgame. Each character had their own fallout from the Blip, and while that was incredibly interesting in stories like Spider-Man: Far from Home and The Falcon and the Winter Soldier, Ms. Marvel proved that canonically, the people of the MCU have sorta ... stopped caring. The MCU needs a unifying villain to band around, and Kang is the perfect answer.
1. The more crossovers the better
It's almost difficult to remember, but there was once a time where large-scale crossover events weren't just limited to the Avengers label. Sure, we got cameos in a handful of shows, but most projects were too occupied with introducing new characters like Riri Williams and Kate Bishop to bring back other concurrent stars.
It looks like these non-Avengers crossovers will finally come back into style, with The Marvels and Captain America: New World Order on the Phase 5 docket. Now that the MCU has gone through its rebuilding era, remaking the Avengers after a rough couple of years, it's about time we see them finally meet and collaborate — even if it's not to save the universe, merely the world.
Ant-Man and the Wasp: Quantumania premieres in theaters February 17, 2023.