Mandalorian Season 4's Release Date Will Repeat an Annoying Pattern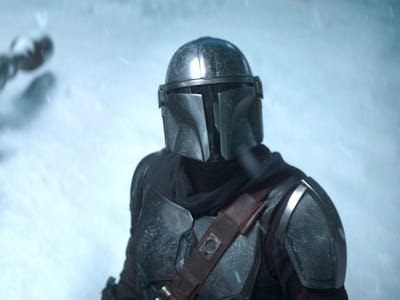 Lucasfilm
The Mandalorian is a show that relies on being worth the wait. In 2019, fans had to wait for the release of a whole new streaming service, Disney+, to see Season 1. Then two years passed between the end of Season 2 and the release of Season 3, which led to some impatience.
We hope you remember how you coped with that wait, because a new delay makes it look like there will be a similarly long wait for Season 4. According to Production Weekly, work on The Mandalorian Season 4 has been delayed from September 2023 to November 2023. It's therefore unlikely we'll see The Mandalorian Season 4 until the Summer or Fall of 2024.
Trying to pinpoint the cause of this delay is tricky, but there are a few factors we know weren't the cause. Season 4's scripts are written, so it's not about needing more time to craft the story. The Last of Us Season 2 isn't in production yet, so Pedro Pascal isn't busy, and The Mandalorian isn't hugely demanding on his time anyway.
The ongoing writers' strike may be a factor. Jon Favreau may have written his scripts, but details are often tweaked while filming, and no words can be changed until the strike is over. Maybe Lucasfilm is betting the strike will be over by November and, considering the middling response to Season 3, waiting until the strike is over may actually be a good omen. The more time and care put into the show, the better.
But there could also simply be scheduling issues, or budget problems, or behind-the-scenes changes to Lucasfilm's release strategy. Ultimately, the cause is secondary to the fact that fans will need to gear up for another long wait between seasons.
Thankfully, we're now in the Mando-verse era. Even if The Mandalorian doesn't return for a while, the Mandalorian its star could appear in one of the many shows that spun off from his. If his surprise appearance in The Book of Boba Fett was any indication, you may be seeing Din Djarin again sooner than you think.
The Mandalorian Seasons 1-3 are streaming on Disney+.