Loki Season 2 release date may be sooner than you think, new report reveals
The next chapter in the God of Mischief's story is, finally, being written.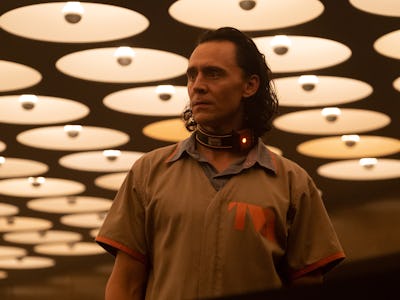 Loki is coming back for another adventure. The live-action superhero TV series received widespread acclaim for its debut season last year, which culminated with Jonathan Majors' first appearance in the MCU as He Who Remains, a variant of Kang the Conqueror. The Season 1 finale laid the groundwork for several major events to unfold in the MCU.
The finale also announced that Loki would be the first of Marvel Studios' live-action Disney+ originals to return for a second season. Now, a little over a year after the series made its Disney+ premiere, Marvel fans have received the Loki update they've been waiting to hear.
Earlier this week, cinematographer Isaac Bauman took to Instagram to announce the start of filming on Loki Season 2. Bauman has since deleted the announcement, but not before Marvel fans took note of it. Bauman's claim also lines up with several other reports about the start of Loki Season 2's production.
As of now, it's unclear how long Loki Season 2 will be in production. While the show's main cast members are expected to return, Michael Waldron isn't coming back as its head writer. Loki Season 1 director Kate Herron isn't returning either. Instead, Moon Knight directors Justin Benson and Aaron Moorhead are set to direct most of Loki Season 2's episodes, which will be written by Eric Martin.
When will Loki Season 2 premiere on Disney+?
Loki Season 1 took around four months to shoot, excluding the months when its production was shut down by COVID, with filming wrapping in December 2020. The show then premiered on Disney+ in June of 2021.
It therefore seems safe to assume that Loki Season 2 will take around four to six months to shoot, which means the series will likely wrap its production phase sometime between October and December. Based on the production schedule of the show's first season, a late 2022 wrap means that Loki Season 2 could very well premiere on Disney+ sometime in the spring or summer of 2023.
That release window makes sense for Loki Season 2. Not only would a mid-2023 premiere mean the show's return would come around two years after its first season's debut, but it would also mean that Loki Season 2 would premiere just a little after Ant-Man and the Wasp: Quantumania is released in February 2023. That MCU film is expected to prominently feature Majors' Kang, which means it'll likely be the first Marvel title to truly follow through on what Loki set up in its Season 1 finale.
The Inverse Analysis — There's a lot we still don't know about Loki Season 2, including whether it'll be any bigger in scope than the show's first batch of episodes. For all we know, Loki Season 2 could also end up needing a longer post-production phase than the show's first season did, which would likely result in it premiering later in 2023 than most fans might expect.
Only time will tell us more. For now, Marvel fans can rest easy knowing that progress is finally being made again on Loki's highly anticipated second season.