Mandalorian Season 3's Dumbest Villain Will Return for Star Wars' Next Show
A pirate you are meant to see.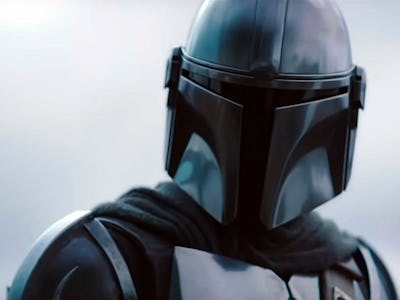 Lucasfilm
Skeleton Crew is the most mysterious of the upcoming Star Wars series. We know Spider-Man mastermind Jon Watts is the co-creator, we know it stars Jude Law and a host of unknown child actors, and we know it has an impressive roster of directors, including David Lowery, Bryce Dallas Howard, Lee Isaac Chung, Jason Schreier, and Everything Everywhere directors Daniel Kwan and Daniel Scheinert.
But we still don't know anything about the characters of this series, which is reportedly inspired by '80s coming-of-age films like The Goonies. However, an actor recently announced their unexpected involvement at the last venue you'd expect. Here's who's joined the Crew, and how his character ties into The Mandalorian Season 3.
Jaleel White, best known as Steve Urkel on Family Matters, was interviewed during the intermission of Game 4 of the Stanley Cup Playoffs' second-round matchup between the Vegas Golden Knights and the Edmonton Oilers. When asked about his upcoming projects, the Oilers fan revealed he's been cast in Skeleton Crew.
White said he spent two hours in the makeup chair every day, and that he's playing a pirate. That's big news considering we know almost nothing about this series, although rumors of pirates have run rampant given that they would fit the Goonies-esque adventure tone.
In fact, The Bespin Bulletin cited a leak when claiming that a major antagonist of Skeleton Crew would be the pirates we saw in The Mandalorian Season 3. If that's correct, Jaleel White's character will almost certainly be part of that motley gang. Any role that requires two hours in the makeup chair will be an alien, and the pirate crew Mando tangled with was a diverse crew of aliens.
It's unusual to get casting information from Stanley Cup coverage, but regardless of how the info was acquired, it reframes the whole series. While Skeleton Crew was previously compared to Stranger Things, this leak suggests it will lean more on nostalgia and adventure than horror, at least in certain episodes. The pirates felt wildly out of place in The Mandalorian's already aimless Season 3, but they could be redeemed if Skeleton Crew fleshes them out and presents our mysterious heroes as more appropriate rivals for them. Who better to take down a pirate crew than a crew of heroes?
And in case this isn't interesting enough, White dropped one last tidbit for Star Wars fans: the series will probably release in November or December. We knew it was scheduled for 2023, but this means we might get to watch it over Thanksgiving turkey.
Skeleton Crew (apparently) premieres on Disney+ in late 2023.