The 25 Best Movie Reboots of All Time, Ranked
Sometimes, reboots are good.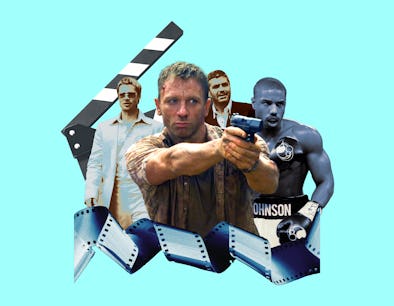 Dewey Saunders/Inverse; Getty, Warner Bros., Sony Pictures
We live in an era of reboots, remakes, and (shudders) "requels." You can't go to the theater without encountering a new Batman or the latest resurrection of yet another horror icon. But what makes a reboot? And better yet, what makes a good reboot?
The first question is hotly debated. A remake might constitute a reboot, especially if they're introducing a lesser-known story to a new audience. A sequel could actually act as a soft reboot of a franchise, while maintaining the continuity and characters of the original. For the purposes of this ranking of the best movie reboots of all time, we're falling back to the purest definition of a reboot: a restart. Movies that — whether they be sequels or remakes — restarted a character or franchise for a new era.
As for the second question, well, we did our best to answer, with the help of our favorite freelancers and staff writers. Because, though it may be hard to believe, good reboots do exist. Here are the 25 best movie reboots of all time.
25. Evil Dead (2013)
Sam Raimi changed the face of horror with his low-budget shocker The Evil Dead. With astonishing gore effects, inventive camerawork, and the innate star power of Bruce Campbell, Raimi's 1981 cabin-in-the-woods story became a horror classic. Fede Álvarez's 2013 reboot (that also serves as a sequel) keeps many of the key details from the original: A brother and sister visit an isolated cabin with three of their friends and succumb to evil forces after they stumble across a cursed book that summons demons. Evil Dead cleverly gender-swaps its protagonist, though, and leans away from Raimi's comedy elements to rain even more blood and horror on its characters. The result is a terrifying modern classic in its own right. Álvarez weaponizes silence and makes the viewer feel every single injury the characters suffer, while star Jane Levy takes up the mantle with a fearless performance worthy of Campbell's chainsaw. — Jessica Scott
24. Halloween (2018)
If you traveled back in time to 2009 and told me that in nine years Danny McBride was going to write a Halloween reboot and it would be great, I definitely wouldn't believe you. (And then I'd go back to watching Eastbound and Down.) But that's exactly what happened.
2018's Halloween is proof that you can reboot a classic franchise for the modern era while also staying true to the original. McBride and director David Gordon Green went on to make an entire trilogy with mixed results (I'm personally a huge Halloween Ends apologist), but the original 2018 reboot stands on its own as an eternal horror classic — at least until the next reboot. — Jake Kleinman
23. Bumblebee
Not to be rude, but the best thing the Transformers franchise has ever done was graduate from Michael Bay's soulless and beleaguered five-part blockbuster slop and hit the reboot button with director Travis Knight (Kubo and the Two Strings) and scribe Christina Hodson (Birds of Prey) at the wheel. While riding the all-time high of the 1980s nostalgia craze jumpstarted by Stranger Things, Bumblebee rewinds the franchise's timeline, incorporating a heavy dose of The Iron Giant inspiration; a walkman full of Simple Minds, Bon Jovi, and Duran Duran; and Hailee Steinfeld's relatable, quirky-teen-with-bad-bangs charm to transform Transformers. Most crucially, Bumblebee proved that action-loving audiences don't need attractive women in tiny tank tops or a lot of smash-smash, punch-punch on the screen to care about a heartwarming story of a lonely, grieving girl and her rusty robot. — Mónica Marie Zorrilla
22. Star Wars: The Force Awakens
After 2005's Revenge of the Sith, the world largely assumed that Star Wars had run its course. Disney changed all of that with its purchase of Lucasfilm in 2012, promising to deliver a brand-new trilogy. That kicked off in 2015 with director J.J. Abrams' Star Wars: The Force Awakens. Admittedly, the further sequels were divisive, but if we allow ourselves to be transported back to December 2015, the palpable feeling of elation has arguably yet to be matched in the near-decade since. Yes, the movie does borrow some familiar beats from A New Hope, but Abrams managed to craft a new generation of lovable characters led by Rey (Daisy Ridley), Finn (John Boyega), and Kylo Ren (Adam Driver), and delivering a worthy return by much of the original cast, particularly Harrison Ford as Han Solo. Just picture hearing the line "Chewie, we're home" for the first time and try not to get a little teary-eyed. — Ryan Scott
21. The Muppets (2011)
Jason Segel's lifetime Muppet fandom resulted in him co-writing and starring in this reboot directed by Flight of the Conchords' James Bobin. It may be heavily Disneyfied, but there are countless elements that feel like classic Muppets: a fantastic opening number, self-aware jokes, guest stars, and a tried-and-true "Let's put on a show to save this old theater" plot. It's missing the classic '80s feel, but it gets as close as possible without inventing time travel. It's worth watching if only for the barnburner of an earworm "Man or Muppet," which easily walked away with the Oscar for Best Original Song. — Dais Johnston
20. Evangelion: 1.0 You Are (Not) Alone
When Hideaki Anno set out to reboot his groundbreaking TV show Neon Genesis Evangelion in feature film form, he could have just remade the entire thing with shinier animation and called it a day, but that's not what he did. Instead, Evangelion: 1.0 You Are (Not) Alone kickstarts a tetralogy of films that revisit the anime classic while adding essential changes to the story, commenting on the franchise as a whole and its place in the pop culture zeitgeist. The film still has fantastic fight scenes, a lot of poignant teenage angst, and plenty of Biblical references, sure, but it also paves the way to arguably the best of the three Evangelion endings, one that adds on the work of its predecessors. Evangelion: 1.0 You Are (Not) Alone is not only a great new start for the franchise, it's an important continuation and conclusion to this saga. — Rafael Motamayor
19. Dawn of the Dead (2004)
Nearly two decades before Netflix set him loose on Las Vegas for his maximalist zombie heist epic Army of the Dead, Zack Snyder unleashed one of the great modern zombie movies with 2004's Dawn of the Dead. Remaking George A. Romero's original by ramping its action into overdrive while keeping its story steeped in the classic's same anti-capitalist subtext, Snyder's film — with a script by James Gunn — retained the central premise of survivors sheltering inside a shopping mall, but traded out Romero's shambling undead for sprinting brain-eaters, effectively upping the remake's scare factor while grounding its story within the fast-escalating traditions of '70s action cinema. Distinguished by its performances — the best by Sarah Polley — Dawn of the Dead delivers apocalyptic terror with all the technical savvy and cinematic energy required to exhume an all-timer. — Isaac Feldberg
18. Rise of the Planet of the Apes
The original Planet of the Apes is an unquestioned classic of the sci-fi genre. Be that as it may, there was a relative lack of appreciation for the franchise overall for some time. That is, until Fox boldly decided to reboot the series for modern audiences in 2011 with Rupert Wyatt's Rise of the Planet of the Apes. The film took the action back to the very beginning, following Caesar (Andy Serkis) and his journey as the very first ape that would go on to lead a planet-changing revolution. Yes, Rise is a very satisfying, wildly entertaining blockbuster unto itself, but its greatest gift was setting the table for even better sequels to follow with 2014's Dawn of the Planet of the Apes and 2017's War for the Planet of the Apes. It set a high bar, which the trilogy miraculously soared over. One could argue it is the template for executing a reboot to perfection. — Ryan Scott
17. Spider-Man: Homecoming
If John Hughes lived and worked in a different generation, he would make a movie like Spider-Man: Homecoming. A reboot unlike any other, the first Spider-Man film in the Marvel Cinematic Universe had the unenviable task of telling Peter Parker's story, yet again, but grounding it in an increasingly comic book-y continuity. Miraculously, director Jon Watts used his great power responsibly, centering his film on lovestruck teenager Peter (played by overnight star Tom Holland) leading a secret double life in the coolest semester "internship" ever: being an Avenger. Pitted against a frightening Michael Keaton as disgruntled blue-collar villain Vulture, Marvel's most famous superhero was reimagined with youthful vigor in a thoroughly modern New York City, one that still feels fresh six years and two sequels later. — Eric Francisco
16. X-Men: First Class
At the start of the 2010s, 20th Century Fox's once-mighty X-Men empire was in shambles. What began as a thunderous trumpet heralding our current era of superhero movies flopped dramatically with Last Stand. So instead of trying to pick up those pieces, Fox did the then unthinkable: It rebooted the X-Men.
With a fresh cast of (mostly) new characters, First Class reinvigorated the X-Men franchise, imbuing it with the elements of a 1960s globetrotting political thriller. Marvel Studios (then just a few years old itself) was clearly watching and borrowed liberally from First Class and its genre-blending in both Captain America: Winter Soldier and Civil War.
Ultimately, however, this X-Men reboot's greatest trick was that it wasn't a reboot at all. Three years later, Fox combined the two X-timelines in Days of Future Past, an impressive crossover that somehow managed to retcon the worst X-Men movie out of existence. Not too shabby for a failing franchise. — Jake Kleinman
15. Star Trek (2009)
To all of his collaborators, J.J. Abrams had one idea for a major Star Trek movie reboot: "Make it cool." Just two years after the prequel series Enterprise ended in 2005, this reimagining of the classic Trek era began pre-production with the stated goal of making a blockbuster Trek movie that was literally for everyone. This shouldn't have worked, and for some hardcore fans, it didn't. And yet, because of perfect casting, pitch-perfect humor, and relentless pacing, this movie didn't sabotage the Trek franchise. In many ways, it saved it. — Ryan Britt
14. The Matrix: Resurrections
Far from a cash-grab or an extraneous postscript to this century's most conceptually potent sci-fi franchise, Lana Wachowski's fourth chapter in the Matrix series is more like a ring of light that encircles the three previous films, bathing their allegorical epic of sacrifice and self-knowledge in the glow of something simple: a happy ending. And within that was the revelation that The Matrix has always been, at its heart, a love story. By Wachowski's design, love is the truth obliterating binaries — red pills and blue pills, the matrix and reality — exposing them as vital illusions of an oppressive system. Eighteen years later, Resurrections revisits the cyclical nature of the power struggles that have driven its franchise's narrative but in a more grounded, romantic finale. Unwilling to go back inside the machine, Resurrections steps outside of its predecessors and enshrines what about them was always most holy: their belief in truth, and love, as liberation. — Isaac Feldberg
13. Top Gun: Maverick
It took only a few synth notes, some specific font choices, and a furious burnt-orange glow to realize the sun was only beginning to rise on the Top Gun property. In a pop-culture era of hopelessly tangled mythologies, Tom Cruise and company paired the 1986 original's simple aesthetic pleasures with a refurbished thematic engine — the modern anxieties of legacy and looming extinction — and proved it to be every bit as satisfying as watching Capt. Pete Mitchell shoot down superior pilots in inferior planes.
Putting Cruise's high-flying daredevil back in a position where he has something to prove and everything to risk, Top Gun: Maverick harmonizes old-school formula and contemporary awareness with the accuracy of a 21st-century fighter jet — in the process invigorating a Dudes Rock property we didn't realize had merely been on cruise control. — David Lynch
12. Dredd (2012)
Make a movie about Judge Dredd, the stoic, hardline supercop patrolling endless streets in a future dystopian police state, and you'd best draw your audience a bloodbath. In 1995, Danny Cannon tried his hand and wound up shooting a live-action cartoon. Seventeen years later, Pete Travis and Alex Garland, backed by rogue producer Adi Shankar, made Dredd. And in Dredd, heads burn, pop, explode, gush, and split in any manner you might imagine. It's a merciless piece of work, where preamble is abandoned in favor of efficient, action-driven filmmaking, led by Karl Urban's lean and precise performance as Judge Joseph Dredd. But it's also a superlative reminder of how narrow our idea of what "comic book movie" means has become in the last 10 years — and how even a niche character without a Marvel-sized following can leave a lasting impact in just 90 minutes. — Andy Crump
11. Mission: Impossible (1996)
It's not often that a reboot surpasses the popularity of its predecessor, but that's exactly what the Mission: Impossible franchise has done. Based on Bruce Geller's iconic 1960s TV show of the same name, the film series made its big-screen debut with a Brian De Palma-directed, paranoia-driven thriller in 1996. In the years since then, the Mission: Impossible franchise has evolved from a fairly straightforward spy property into a pulse-pounding action series in which Tom Cruise has, among other things, climbed the sides of buildings and jumped out of cargo planes. Through all of its memorable stunts and tonal shifts, though, the franchise has never lost the sense of fun that was present in Geller's original TV series. In other words, the beloved film franchise has done what all great reboots should: It's grown into its own thing without ever losing sight of where it began. — Alex Welch
10. The Batman
Did we need another Batman movie? Probably not, but Matt Reeves made a very strong case for it with The Batman. The moody, gothic noir reintroduced Batman as Robert Pattinson's morose Bruce Wayne, a young, angry, raw nerve of a hero who was more monster than man. And in a wonderfully twisty, darkly funny, sneakily romantic crime thriller, we see that still-green Batman navigate a mystery that stretched through the corrupt Gotham underworld up through the equally corrupt government — bringing him face-to-face with Paul Dano's chillingly relevant Riddler and Colin Farrell's absurd Penguin. The Batman recycles the best of the Caped Crusader and delivers a mythic, pulpy reworking of the hero that feels both of our time and timeless. — Hoai-Tran Bui
9. Shin Godzilla
In Hideaki Anno and Shinji Higuchi's 2016 film Shin Godzilla, a mutating monster isn't the thing threatening Japan. It's inept bureaucrats. In this reboot of Ishiro Honda's 1954 classic Gojira, the foreboding embodiment of nuclear apocalypse transforms into an avatar of government maladroit. As Godzilla evolves after each attack, a clear generational divide reveals itself, torn between motivated young people ready to act and corrupt elders who putz over protocols. In contrast to Honda's moody, often ghostly imagery, Shin Godzilla's more sober presentation of a kaiju rampage reveals a film taking stock of an aging nation bolstered into flexing newfound military might — to instill confidence against belligerent neighboring nations — and a desire to overcome newer traumas like Fukushima and an obliterating 2011 tsunami. Godzilla has always been a political beast, but Shin Godzilla has never made his atomic breath so pinpoint accurate. — Eric Francisco
8. 21 Jump Street
No one needed the 21 Jump Street reboot to be anything more than a passable excuse to devour popcorn. Fox's self-serious crime drama about young cops going undercover in high school is best remembered for launching Johnny Depp's career; his stilted post-episode PSA about AIDS tells you everything you need to know about its tone. Given that Depp's only role in the movie is to reference his old gig and then get shot, it's safe to say the movie took a somewhat different tone. Directors Phil Lord and Christopher Miller moved to live-action with pizazz and made the case for being trusted with bigger properties like Star Wars and Marvel, while writer Michael Bacall and stars Jonah Hill and Channing Tatum put in far more effort than they needed to. The result was a damn good comedy that effectively satirized the '80s oddity that had birthed it. — Mark Hill
7. Batman Begins
After Tim Burton launched Batman into the popular imagination with his 1989 film of the same name, a series of misbegotten sequels began to make some moviegoers think that we'd seen enough from the Caped Crusader. Thankfully, Christopher Nolan and Christian Bale came along to disabuse us of that notion. Batman Begins came eight years after Batman & Robin effectively cratered the franchise, and featured an entirely new take on the character and the universe more generally. "Serious" superhero stories get a bad rap these days, but that's in part because few people have managed to do them as well as Batman Begins does. This superhero story is as grounded as they come and takes the ideas of a masked vigilante who fights crime seriously. In many ways, we're still living in the world it created. — Joe Allen
6. The Mummy (1999)
When Universal Pictures decided to remake The Mummy, it was an unusual choice. The original 1932 horror movie never had the same impact on the pop culture landscape as its fellow Universal monsters, Dracula and Frankenstein. Other than the fact that The Mummy starred horror movie icon Boris Karloff, the film itself wasn't very memorable. But the 1999 Mummy took what could have been just another hokey monster flick and transformed it into a grand action-adventure film, and a riotous comedy complete with classic Mummy scares. The movie presents a grand cast of vivid characters whom we learned to love and laugh with. It's very easy to become invested in all of these characters, even the villains. It does poke fun at some monster movie tropes, but it never descends into blandness. The Mummy is a prime example of a rare remake that is far better remembered than the original. — Laura Kelly
5. Blade Runner 2049
Denis Villeneuve's Blade Runner 2049 owes a lot to Ridley Scott's Blade Runner, but that doesn't stop it from carving out its own identity. The film features all the steampunk noir sets and shots that Blade Runner fans could want, but it also journeys into environments that are both visually striking and starkly different from any featured in its 1982 predecessor. From a Las Vegas that is blanketed in an apocalyptic orange haze to the fields of junk that surround its perpetually rain-soaked version of Los Angeles, the 2017 film not only recreates but greatly expands the world created by the original Blade Runner. In case that wasn't enough, the film's Philip Marlowe-esque detective story also thoughtfully builds off the ideas of its predecessor by arguing that what is and isn't "real" ultimately isn't important. In Blade Runner 2049, all that matters is what we each choose to believe in. — Alex Welch
4. Ocean's Eleven (2001)
It's generally assumed that reboots are made because the source material was compelling. But Ocean's 11, the 1960 Rat Pack vehicle, never earned a reputation beyond "Eh, it's OK," its sneaky ending and snappy dialogue fun but insufficient to overcome its leisurely pace and overstuffed cast. Steven Soderbergh's remake could have cruised by on the same "Look at these handsome celebrities being quippy" energy, but everyone involved went above and beyond to make a fun, twisty, endlessly rewatchable delight that revitalized the heist genre. Even its smug sequel and rehash threequel have their charms, and collectively the trilogy shows how far we've come in the art of throwing a bushel of stars into the same movie. — Mark Hill
3. Casino Royale (2006)
In the early 2000s, the James Bond franchise felt irrelevant and silly. The campy feeling that had pervaded the franchise since the Roger Moore-era in the 1970s was on full display in the final Pierce Brosnan film, 2002's Die Another Day. So, in 2006, when 007 went back to basics, it was not only risky but crucial. Suddenly, James Bond was gritty, he was raw, and he had an edge. There's no way James Bond could have continued to matter in the zeitgeist without Daniel Craig and this tonal pivot, and despite the fact that this reboot is now 17 years old, it's aged extremely well. It's a film that made the most unrealistic male action star of all time into a real person and changed the face of action movies in the process. — Ryan Britt
2. Mad Max: Fury Road
A post-apocalyptic series that began as a product of George Miller's real-life experiences as a doctor, the first Mad Max was a grimy dystopian exploitation movie that became a surprise cult classic. But after 1985's Mad Max Beyond Thunderdome, it seemed Miller's leather-studded, pulpy vision of the apocalypse had finished its time in the sun. Until, 30 years later, Mad Max: Fury Road burst onto the scene in all its gasoline-guzzling, flamethrowing glory. A soft reboot of the franchise that saw Tom Hardy taking on the role originated by Mel Gibson and the apocalypse reimagined as a fiercely feminist battle for the new world, Mad Max: Fury Road boasted a deceptively simple story and the best, most deranged action spectacle ever put to the screen. It's a miracle of modern filmmaking but does something more radical than any reboots can hope to achieve: prove that action can create meaningful, even profound, art. — Hoai-Tran Bui
1. Creed
Every reboot comes with a built-in metanarrative about the series itself, about being a reboot and grappling with the legacy of the original. Creed pulls off the near-impossible balancing act of a perfect reboot: It works just as well for lifelong, die-hard Rocky fanatics as it does for brand-new viewers. If you've never seen a Rocky movie and know nothing about Apollo Creed? That's fine. Adonis never met him either. Instead, Creed is a Rocky movie with a hero who doesn't want to be the star of a Rocky movie. It's when Adonis finally accepts that he is a Creed, and that he deserves to be the star of a Rocky movie, that Creed comes into its own. — Patrick Willems