Cool Stuff On Amazon You'll Wish You Knew About Sooner
The most helpful and interesting buys on the site right now.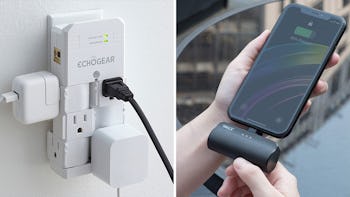 Amazon
We may receive a portion of sales if you purchase a product through a link in this article.
As shopping researchers, it's our job to unearth the best products that exist on the internet, and after hours of digging, we're come up with some pretty cool stuff on Amazon you'll likely wish you'd known about sooner. Here, you'll find everything from genius inventions that upgrade your tech products to problem-solving items that will streamline day-to-day chores like cooking and cleaning. And of course, we've included a few finds that just plain improve your quality of life.
With all that, check out this collection of favorite new treasures we've recently discovered on Amazon.