Why Xbox Series X and PS5 prices might stun gamers
Fierce competition could benefit console fans.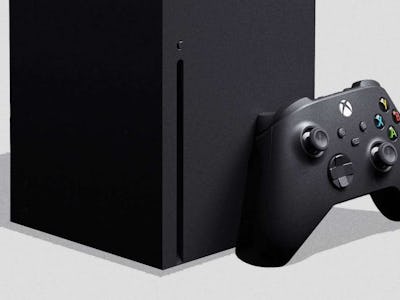 Microsoft
Microsoft has pulled backed the curtain on its upcoming Xbox Series X, which is expected to set a new standard for console graphics, decrease load times, and narrow the performance gap between PC and console gaming. But what could that mean for its price tag compared to its closest competitor, Sony's PlayStation 5?
The retail pricing for Microsoft's next console has yet to be announced, but a batch of recent leaks and speculation have given gamers an idea of how much the new Xbox will hurt their wallets.
Xbox Series X price leak: Here's how much it may cost
An alleged leak shared to Reddit via anonymous message board 4chan claimed the Xbox Series X would hit shelves for $499. That would be as much as Xbox One X cost at launch, and would represent a significant upgrade deal in light of the Series X's solid-state drive and vastly improved graphics card. But IGN speculated Thursday that the next Microsoft console might be a lot pricer.
By adding up the estimated cost of the console's expected CPU, GPU, RAM, and on-board storage, the gaming outlet estimates the Series X could cost as much as $600, without a controller included. That kind of price tag might be the nail in the coffin for the next-gen Xbox.
What recent history has to say about pricey game consoles
As it stands, Xbox One sales have been outpaced by both the PS4 and Nintendo Switch, according to recent global sale estimates. That means third-place Microsoft has a considerable challenge ahead if it wants to lure Sony and Nintendo fans to the Series X.
In the past, steep console prices have tended to produce the opposite result. Sony launched the PS3 with a $599 price tag in 2006, which resulted slow sales the following year. Sony execs later acknowledged the company made some "missteps" regarding the console's price.
Price drops helped boost PS3 sales, but Sony seems to have learned from its mistakes in the mid-naughties, launching both the PS4 and PS4 Pro at $399. Various predictions have said Sony will likely price the PS5 somewhere around the $499 mark, or possibly release a lower-cost variant to offset a near-$600 Pro model. But with an install base of more than 100 million and a stellar 2020 lineup of upcoming games, Sony will have to make a very convincing argument that a new console is worth the cash next fall.
Microsoft is on its back foot, so pricing the Xbox Series X lower than its competitors and beefing up the roster of launch titles could be what it needs to win back gamers. There's also a possibility that Microsoft will launch a lower-cost Xbox with no disc drive alongside the Series X, which would appeal to both diehard gamers and consumers watching their wallets.
Microsoft may be forced to price it's console low to compete with Sony and Nintendo. That means next-gen consoles might be available at surprisingly low prices, whether at launch or shortly after.
Both the Xbox Series X and PS5 will release in late 2020.