Disney+ not working? What to do if its unable to connect, down, or offline
Don't worry, there's an easy fix you might have missed.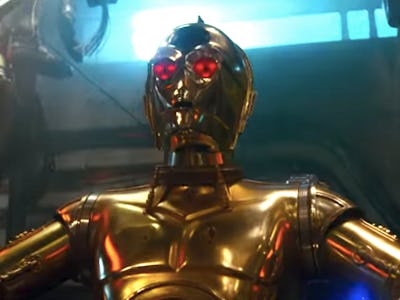 Lucasfilm
Disney+ launched as promised on November 12, but it wasn't exactly a photo finish. Right up until the streaming service's release, we weren't even sure exactly what time it would be available, and now that it is, you might still be having some issues actually getting Disney+ to work. If you're getting an "unable to connect" error message or the app simply isn't loading, here's what you need to know.
Short answer: You may need to get a code from whoever is in charge of your shared Disney+ account. Read on for our full guide.
Disney+ "unable to connect" error message explained
If you attempted to log into Disney+ this morning and saw this error message there could be a few reasons why. While the app's launch seems to be an overall success, some people are calling out early issues with connectivity.
I faced a similar problem when I woke up this morning and attempted to watch The Mandalorian. At first, the PlayStation 4 app gave me this error message:
After closing the app on PS4 and then launching it again, I was able to get to the Disney+ homescreen and log in, but when I tried to select Mandalorian (or anything else on the service) I got a new error message saying I didn't have access to that content.
I also checked Apple's App Store, but it seems Disney+ isn't available for iOS just yes. So no luck there.
Finally, I tried watching Disney+ on my computer, where I encountered a different issue. I could log in and select a video to watch, but it wouldn't actually load.
Then, I noticed a small yellow notification dot in the top right corner of my internet browser window. Clicking on it revealed the following screen:
From there, I just needed to message my coworker who had set up our shared Inverse account (strictly for work purposes, of course) and get that six-digit code. Once I entered the code, everything worked perfectly.
So if you're struggling to log into Disney+ and watch The Mandalorian (or every episode of X-Men: The Animated Series) and you have a shared account, this might be your issue too. If not, try restarting the app or even rebooting your internet connection at home. And if that doesn't do the trick, you may just have to wait until Disney can sort out whatever issues it's facing on day one.