Jeffrey Wright in 'Batman' may mean big changes for another major character
Batgirl is nowhere near Matt Reeves' 'The Batman,' but what if she does?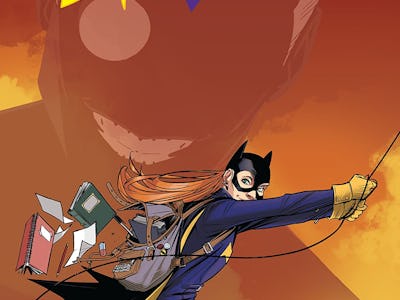 DC Comics
Despite being a major metropolitan city on the American east coast, the heroes and villains of Gotham City have been mostly white. That might finally change in Matt Reeves' The Batman, with Jeffrey Wright of Westworld fame officially taking up the coat and glasses of Commissioner Gordon.
But with Wright as Gordon, one of Batman's closest allies in his crusade against crime, could it be that his daughter Barbara, a.k.a. Batgirl, be a person of color as well? It actually wouldn't be the first time.
On Wednesday, Matt Reeves tweeted confirmation that Wright will play Gotham police commissioner, Jim Gordon. Other actors to have played the character on film include Gary Oldman and J.K. Simmons (in the 2017 film Justice League). Rumors have circulated that Wright will play Gordon since late September, but Reeves finally put rumors to rest with a simple message on Twitter.
"Tweet!" Reeves said, adding the hashtag, #Gordon and a GIF of Wright saying "Tweet something" from a 2018 short film produced by The Atlantic and HBO.
So Wright will play Commissioner Gordon, making him one of a handful of actors who have starred in both DC and Marvel productions; Wright is also set to voice Uatu the Watcher in the Disney+ animated series, What If. But casting Wright has some extra interesting implications. As the father of college student, hacker, and crime-fighting vigilante Barbara Gordon, Batgirl could also be cast as a person of color, either non-white or biracial.
And it wouldn't be the first time! In the 2017 animated film The Lego Batman Movie, Rosario Dawson, who is of Puerto Rican and Afro-Cuban descent, voiced Barbara Gordon/Batgirl, whose character model closely resembled Dawson.
Additionally, voice actor Kimberly Brooks has played Barbara, Batgirl, and her hacker ego "Oracle" in several video games: 2009's Batman: Arkham Asylum, 2011's Batman: Arkham City, the 2015 game Batman: Arkham Knight, and the 2013 video games Injustice: Gods Among Us and Lego Batman 3: Beyond Gotham.
But the Batman family will likely be excluded from Reeves' The Batman, at least for now. With Robert Pattinson playing a younger Bruce Wayne than the last one to command the cowl (47-year-old Ben Affleck), it's unlikely Batman has trained anyone to be his sidekick. So don't expect characters like Robin, Nightwing, Red Hood, Orphan, The Signal, Spoiler, Batwoman, and Batwing anytime soon. Joss Whedon was originally slated to write and direct a Batgirl movie but left when he later admitted he didn't have a story ready at all.
Maybe one day we'll see the Bat-Family save the day, Batgirl included. We'll just have to stop rebooting Batman to see it.
The Batman will be released in theaters on June 25, 2021.