'Batgirl' Movie Is Happening Again, But Without Joss Whedon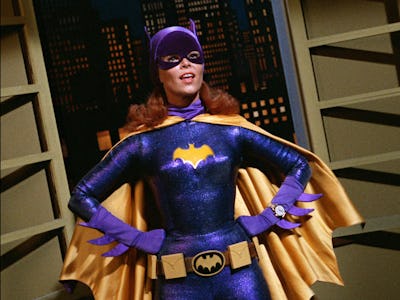 Warner Bros
Warner Bros. is turning on the Bat-signal for Batgirl again, and this time, Joss Whedon isn't around. Christina Hodson, the writer of the forthcoming Transformers movie spin-off Bumblebee, has been tapped to write the film adaptation of the DC super-heroine, whose real name is Barbara Gordon, the daughter of Gotham City police commission Jim Gordon.
On Monday, The Hollywood Reporter reported that Warner Bros. has hired Hodson to write the script for Batgirl after The Avengers director Joss Whedon left the project, citing his own "failure," earlier in February 2018. Batgirl will be the second DC film to be written by Hodson. In November 2016, Hodson was hired to write the untitled Harley Quinn/Birds of Prey; the Birds of Prey are a rotating group of Gotham City's female superheroes which either includes Batgirl, or the Oracle, the hacker identity adopted by Barbara after she was left paralyzed by the Joker.
While the first Batgirl appeared in comics in 1961, the most popular version was introduced in the 1966 Batman series as Barbara Gordon, played by Yvonne Craig. The first and last live-action cinematic Batgirl was played by Alicia Silverstone, in 1997's Batman & Robin, which killed the Batman movie franchise until 2005. (Rosario Dawson later voiced Batgirl in The Lego Batman Movie.) Regardless of movies, Batgirl has remained a popular character in DC's comics.
In 2017, Whedon signed on to write and direct Batgirl roughly around the same time he was contributing to Justice League. But a year later, Whedon left the project on the grounds that he failed to come up with a story. After Whedon, writer Roxane Gay wrote on Twitter she had a Batgirl story, and was contacted by studio VP Michelle Wells. It's unknown specifically what happened between Gay and WB afterwards.
While Justice League was a lukewarm release for Warner Bros., the DC franchise continues with Aquaman in December and Shazam! hitting theaters next April. Wonder Woman 2 is also in development, and Matt Reeves's The Batman is still on the way. Now you can add Batgirl back on the list.
There is no release date set for Batgirl.